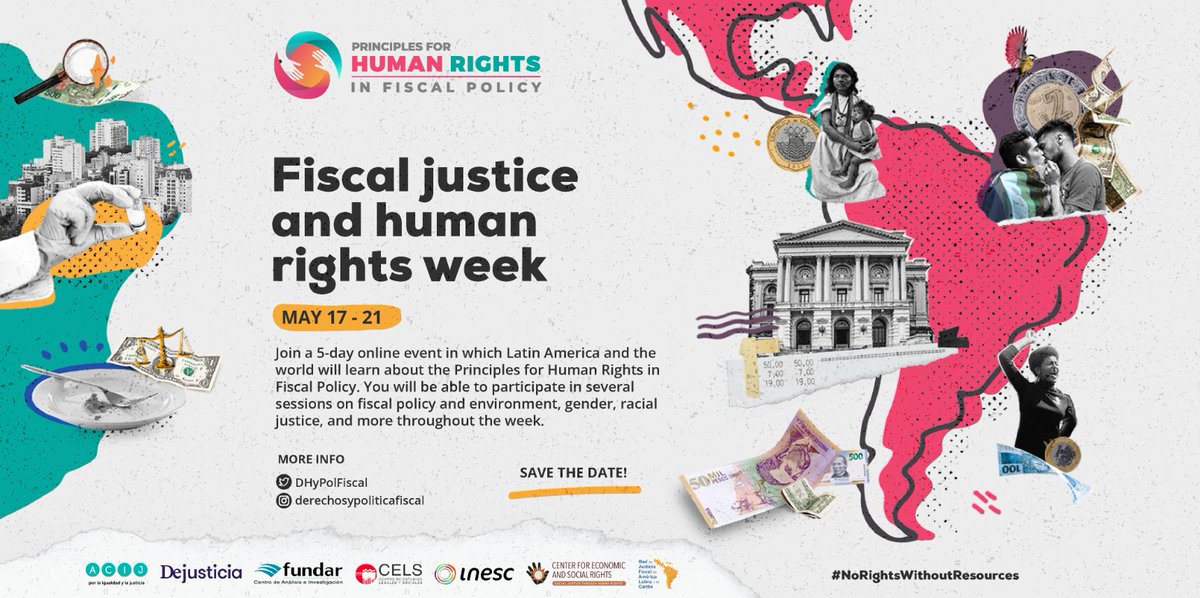 On May 17-21, CESR and allies from Latin America will celebrate the launch of the Principles for Human Rights in Fiscal Policy. The launch event will inaugurate the Fiscal Justice and Human Rights Week – a whole week of events exploring how fiscal policy relates to gender equality, environmental justice, racial justice, and more.

CESR is one of the main co-organizers of the week's activities, and will also play an active role in several events, for example:
Debt, Austerity and Human Rights in Latin America [link for registration]
Constitutions, economic alternatives, and Human Rights: Towards more equal covenants [link for registration]
Leveraging the Principles in Global Struggles for Fiscal Justice [link for registration]

To find out more about the week of events and to register, click here.