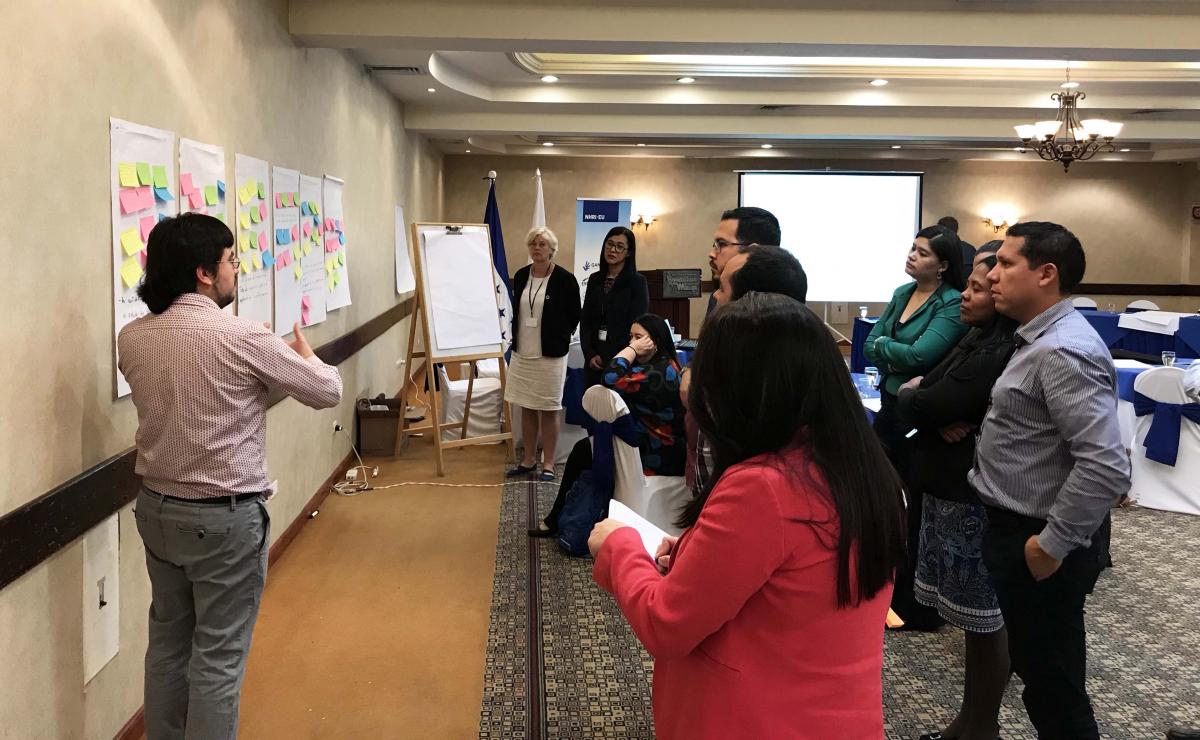 CESR's Mihir Mankad and Sergio Chaparro facilitated a regional training workshop on economic, social and cultural rights (ESCR) in Tegucigalpa, Honduras from May 9th-11th for representatives of national human rights institutions (NHRIs) from Latin America. The three-day training, the face-to-face component of an innovative, blended e-learning course, brought together 16 representatives from NHRIs from several countries in the region, including Bolivia, Chile, Uruguay, Ecuador, Honduras, Guatemala, Colombia, Venezuela, Panama, Mexico and Costa Rica.
The course covered a broad range of topics, including an examination of the structural drivers of ESC rights deprivations; the strategic use of NHRI functions for ESCR; the relationship between the Sustainable Development Goals (SDGs) and ESCR; skill building on human rights indicators, data and benchmarks and human rights-based data analysis; and methods of budget analysis. Issues of particular interest to the participants were the SDGs, the relationship between human rights, resources and corruption and the impact of private enterprise and multinational corporations on ESCR.
Participants also discussed at length difficulties around transparency of public documents, such as the budget and other related information, especially as it pertained to government corruption. Another area that generated valuable discussion and experience sharing was on participation of marginalized and affected communities, particularly indigenous communities, in different aspects of decision-making related to ESCR.
This workshop concluded a series of
regional trainings
CESR conducted for NHRIs on ESCR in partnership with the Danish Institute on Human Rights and the Global Alliance of National Human Rights Institutions and with the support of the European Union.