CESR's Executive Director Ignacio Saiz joined more than 60 human rights defenders from across the globe at the annual Human Rights Defenders Forum hosted by the Carter Center in Atlanta, Georgia from 21-24 July. This year's Forum, entitled "Restoring Faith in Freedom", included a focus on economic and social rights and their role in restoring the social contract. It also highlighted the backlash against human rights defenders working on the front lines to advance the full range of human rights in different contexts, including the United States.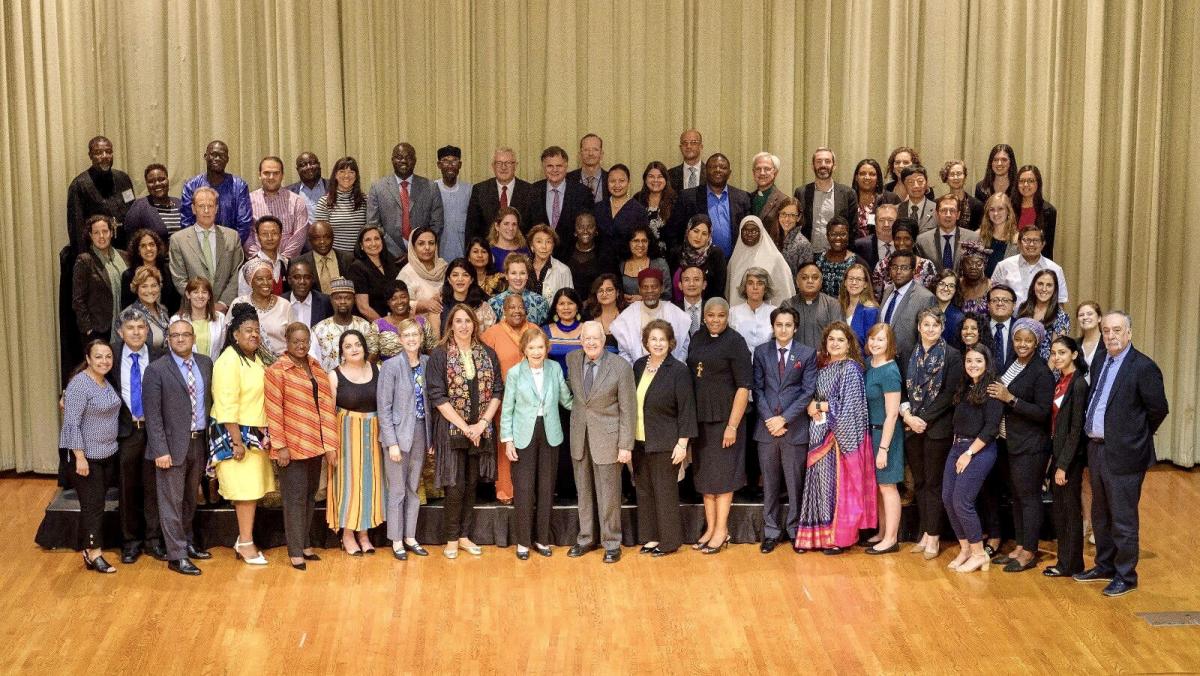 Former President Jimmy Carter, co-founder of the Carter Center along with Rosalynn Carter, addressed the Forum on the last day. Naming the intersection of gender, racial and economic inequality as "the biggest human rights challenge of our time," Carter spoke out against recent tax reforms in the US which had widened the already huge gap between the rich and the rest, part of a historical and global trend over the last 30 years.
The policies and practices fuelling economic inequality—from austerity measures and other regressive tax reforms to systemic racism—were the focus of the discussions on economic and social rights, to which Ignacio contributed. "If human rights are to form the basis of a new global social contract, and if we are to bring about the rights-fulfilling international order the Universal Declaration aspires to, then we must start holding rich countries accountable to their duties to respect, protect and help fulfill economic and social rights beyond their borders," he said.
Chairing these discussions, Rutgers Professor Radhika Balakrishnan asked, "What is the economy for, if not for realizing human rights?," while Graça Fonseca of the Portuguese Ministry for Administrative Modernization spoke of the country's rejection of austerity in favor of fairer and more fiscally effective alternatives. Soledad García Muñoz highlighted the significance of her newly-created mandate as Inter-American Special Rapporteur on Economic, Social, Cultural and Environmental Rights, and the challenges defenders face in the Americas.
The Forum, which brought together faith leaders, indigenous peoples' rights defenders and other activists from some 36 countries, confirmed the inter-connectedness of their struggles. It resulted in a Final Statement reaffirming the indivisibility of all human rights and calling on governments and international financial institutions to give priority to human rights in the allocation of resources.