September 16, 2020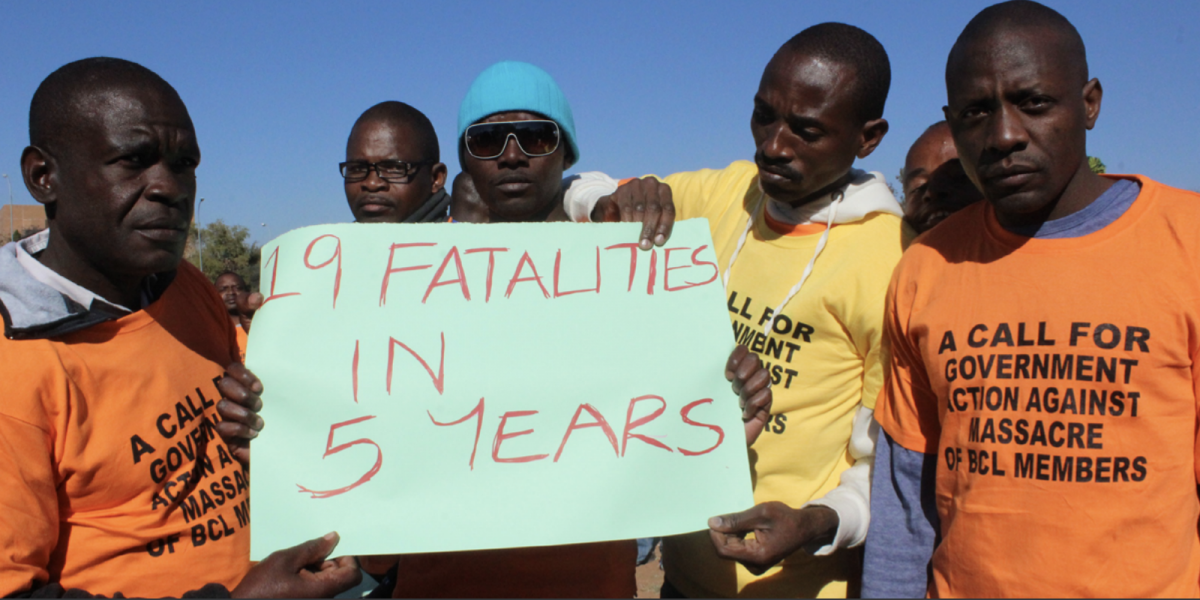 Since the discovery of diamonds in Botswana in the 1960s, the country has seen spectacular economic growth. Mineral and resource extraction has made Botswana one of the wealthiest countries in Africa. In spite of this tremendous wealth, however, Botswana continues to be a deeply unequal country. It has consistently ranked among the most economically unequal countries in the world by various measures of inequality, such as the Gini Index. Tragically the very people whose hands drove this growth – miners and their communities – continue to be amongst the most marginalized groups in the country and face serious deprivations of their right to health.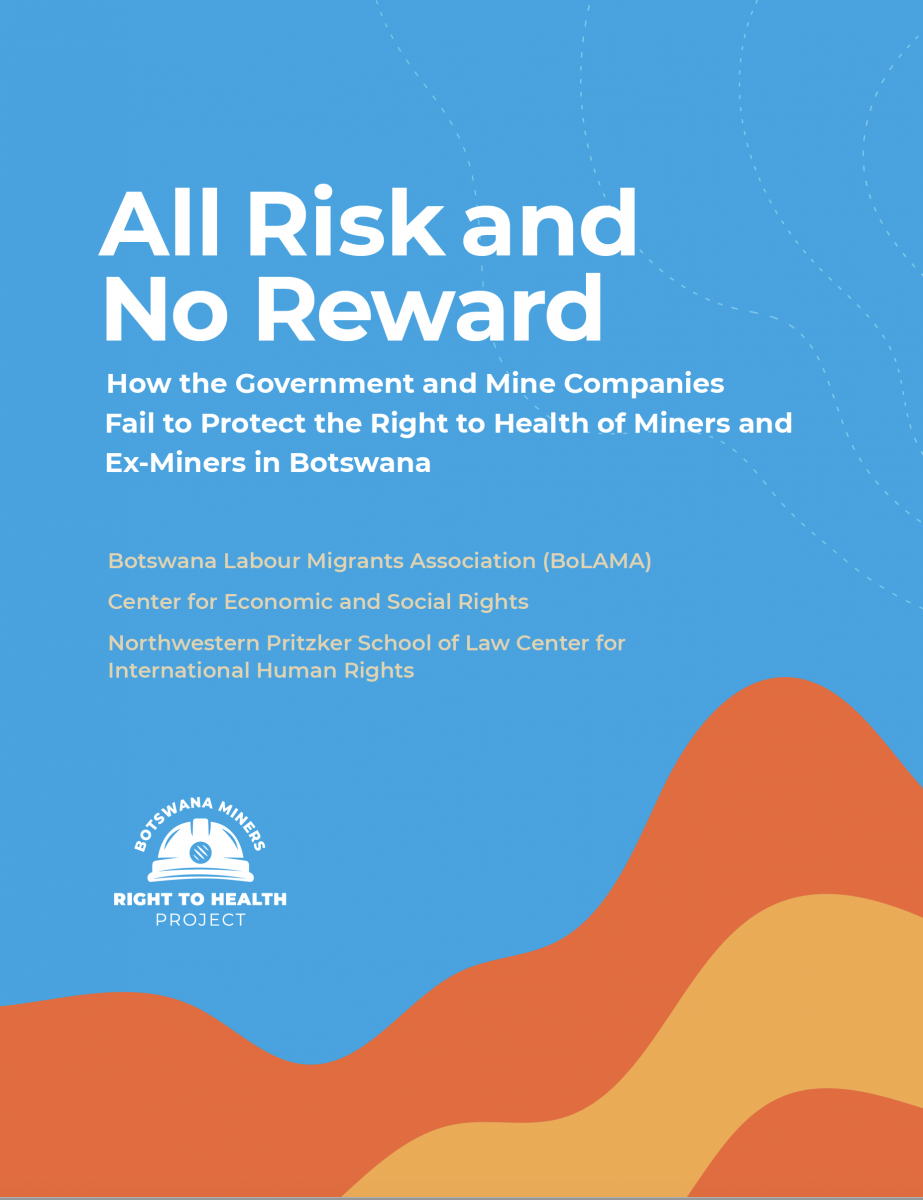 The
report
identifies a number of critical issues related to the right to health that miners and ex-miners face, by intermingling their own testimonies and personal stories with socioeconomic statistics and other relevant information. The project team engaged in extensive desk research and conducted interviews and focus group discussions with more than 50 miners, ex-miners, family and community members, doctors and nurses, and government and industry officials in Botswana. CESR's
OPERA
framework was used throughout to guide the research.
Along with facing numerous physical and economic barriers to access healthcare, miners are subject to other serious obstacles. As illustrated in the report, there are many allegations of mine companies pressuring doctors to change their medical assessments of patients, either to limit corporate liability for worker's compensation or to deem unhealthy miners "fit for duty" in order to keep production rates up. The report further examines compensation processes themselves, determining that there are significant legislative and operational deficiencies in the current regime that harm miners' ability to collect their rightful, sufficient compensation for workplace injuries, accidents and illness in a timely manner.
The
report
also considers the government's obligations to equitably generate, allocate and spend sufficient funds for health in this regard, as well as the mine companies' financial responsibilities. Although many steps have been taken by the government of Botswana to mobilize adequate resources to improve the health of its citizens, numerous obstacles remain. In particular, many elements of its tax regime should be made more progressive. Additionally, enforcement continues to be a major concern. Corporate tax evasion and abuse have been noted by many parties, including the European Union, as problems. A lack of publically available and accessible information about both the process and content of the budget make it difficult to determine whether adequate allocations have been made to serve miners and their communities.
All Risk and No Reward
seeks to put miners' and ex-miners' own voices and experiences at the center of the analysis of the structural problems they face in realizing their right to health. In doing so, it highlights the need for the government and mining companies to do much more to support the very workers who continue to make Botswana a supposed success story of global development.
Photo of miners protesting in Botswana courtesy of BoLama.
Related: