We are thrilled to announce that starting June 15, Maria Ron Balsera will be joining the CESR team as our new Director of Program. With over fifteen years of experience, María brings remarkable expertise in linking the fields of fiscal justice to economic, social and cultural rights, which greatly strengthens our mission of building bridges between movements advocating for systemic transformations.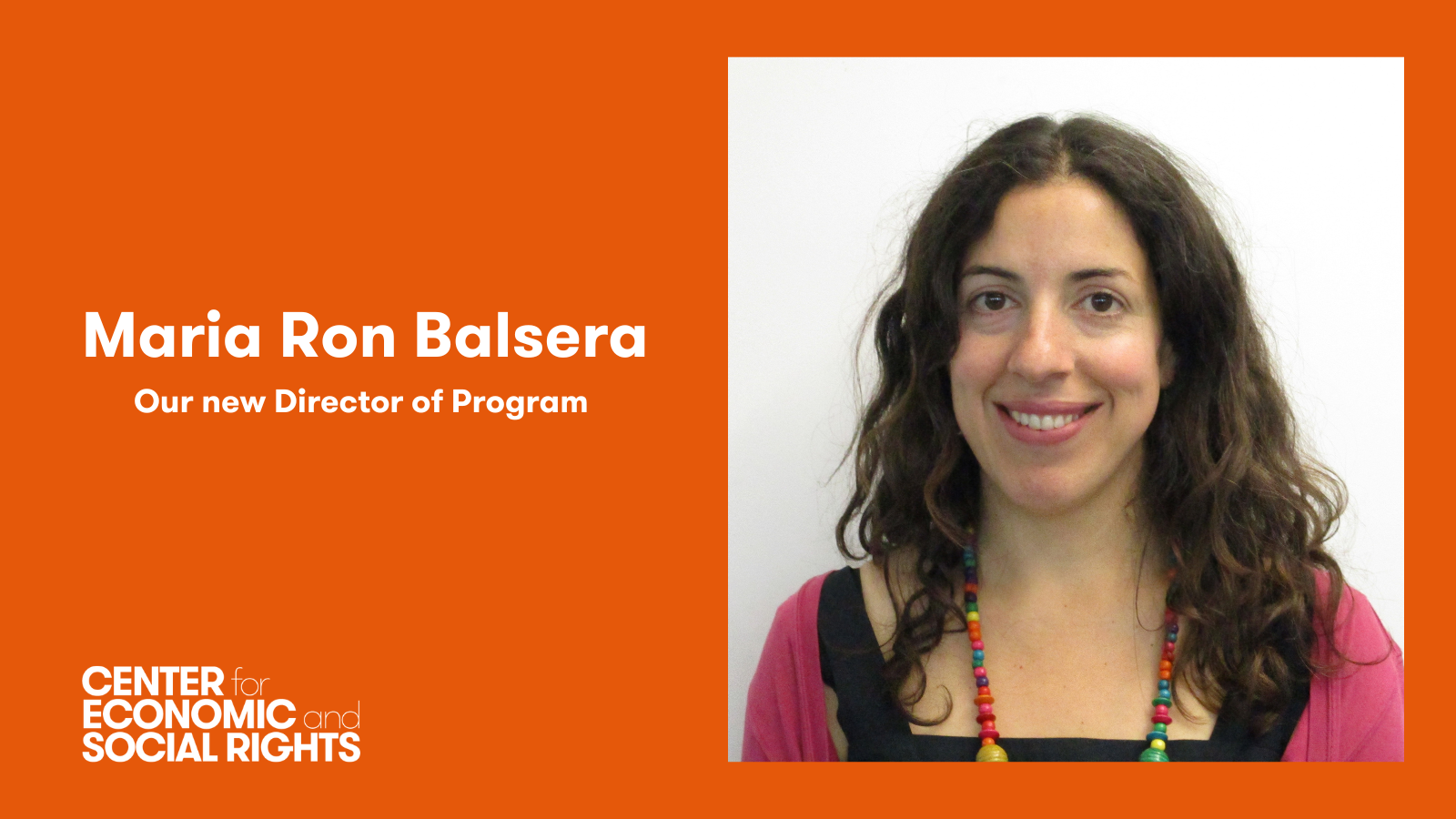 In her role as Director of Program, Maria will be an integral part of CESR's Leadership Team, guiding our collaborative efforts to advance a Rights-Based Economy. She is a feminist leader with a proven commitment to collaborative research and advocacy, as demonstrated through her work with national, regional, and international coalitions in Africa, Asia and Latin America.
"I am delighted that Maria will lead our programmatic work as she brings remarkable expertise, experience, and leadership skills to the role. Maria's ability to connect international policy debates with the lived experiences of individuals will be invaluable in ensuring that our work remains grounded and responsive to the needs of communities worldwide. Her active participation in the process at ActionAid to identify feminist principles for organizational work also resonates strongly with CESR's commitment to embody equity and justice in our team and work", remarks our Executive Director, Meghna Abraham.
Before joining our team, Maria served as the coordinator of the Tax and Education Alliance, a partnership of international and regional tax justice and education constituencies, which includes Actionaid, Tax Justice Network, Global Alliance for Tax Justice, Education International and the Global Campaign for Education. She has also worked at ActionAid International, the Right to Education Project, Human Rights Watch, and the Universities of Roehampton and Bielefeld. Maria holds a Ph.D. in Education and Human Development from Bielefeld University, an MSc in Human Rights from the London School of Economics, an LLM in Fundamental Rights from Universidad Carlos III, and a Diploma in Education from UC Berkeley.
Welcome to the team, Maria!