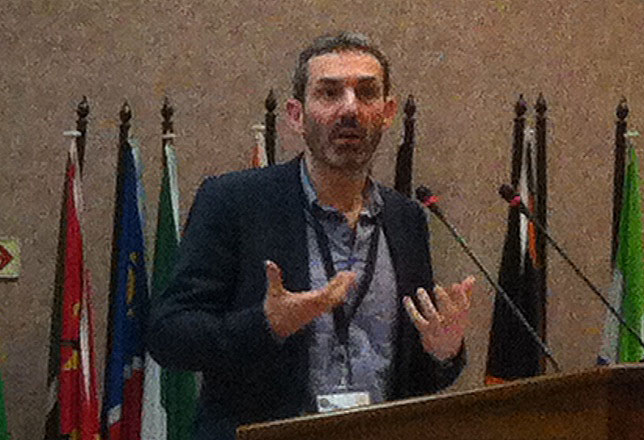 A major meeting on the post-2015 agenda has heard that human rights and accountability must be placed at the heart of governance at the national and global levels. Global civil society's desire for more just forms of political and economic governance took center-stage as the final meeting of the United Nations Thematic Consultation on Governance and the Post-2015 Framework was held in Johannesburg last week.

Organized by the United Nations Development Program and the Office of the UN High Commissioner for Human Rights, the meeting brought together some 170 participants from all corners of the planet, ranging from parliamentarians and academics to grassroots activists and civil society leaders, to discuss the role governance and accountability should play in a future development paradigm.
Addressing one of the plenary sessions, CESR Executive Director Ignacio Saiz highlighted key dimensions of just governance which had emerged from civil society discussions co-facilitated by CESR as part of the Beyond 2015 campaign. "A new vision of governance, grounded in principles of human rights, equality, participation, transparency, access to justice and accountability, should be a cornerstone of the post-2105 sustainable development agenda", he said.

The meeting, one of a series of international thematic consultations feeding into the design of the new development agenda, will deliver a report synthesizing the views expressed to the High-Level Panel on the Post-2015 Development Agenda and the Open Working Group on Sustainable Development Goals. A high point of the meeting was the address by High Level Panel member Graça Machel, who spoke of the panel´s commitment to ensuring that issues of governance, human rights and inequality were central to the new framework. There was wide consensus at the meeting that weak and unaccountable governance, including at the global level, is one of the key issues that must be addressed in a future framework, and that democratic governance must be predicated on respect for the full range of human rights.

A newly-published position paper from Beyond-2015 sets out the core dimensions of "just governance" that should be incorporated into more equitable and human rights-centred vision of governance post-2015. The document, which was co-coordinated by CESR and the Global Call to Action Against Poverty in order to channel Beyond 2015´s input into the governance consultations, represents the consensus of over 500 organizations that are members of the worldwide campaign.

Ultimately, it will be up to the international community to decide the parameters of the successor framework when it gathers for the MDG Review Summit in New York next September. It is imperative that the worldwide civil society clamour for rights-based governance is heeded in the run up to this important event, which is likely to prove pivotal for the future of international development, and hence for the human rights of ordinary people everywhere.