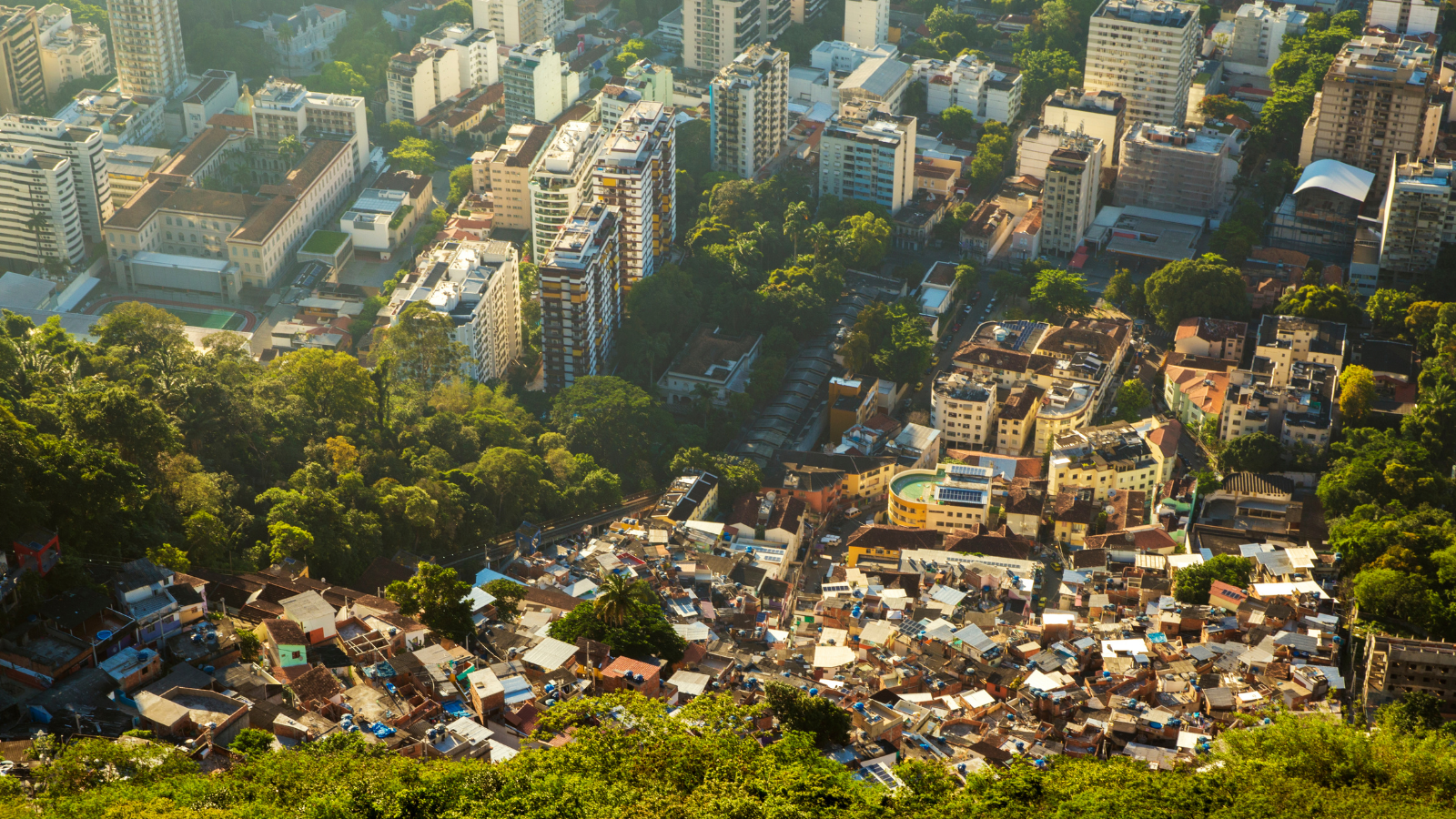 Human Rights Day message from our Executive Director, Ignacio Saiz
For Jeff, it's been a very good year. After seeing profits in the company he founded soar by 200% since the pandemic, he's decided to step down and indulge his passions. In July, Jeff had his "best day ever" when he rocketed into space above the Texan desert at a speed of over 2,000 miles an hour - and a cost of over 2bn dollars a minute.
For Jeannette, things haven't been so stellar. The youth worker from Philadelphia has been struggling to make ends meet since being fired for co-signing a complaint about the lack of COVID safety precautions at work. Jeannette was already living "paycheck to paycheck". But forced to choose between her job and her family's health, she felt she had to speak out. "I have two small children, one with autism, and my mother lives with us. I was worried about them…Now I'm scared. I'm just trying to make it".
Jeff and Jeannette's contrasting stories illustrate a now widely accepted fact: COVID-19 has exposed and deepened the inequalities underpinning our economic system. Even billionaires like Jeff, whose combined wealth has surged during the pandemic, have acknowledged this. And world leaders from Biden to Bergoglio have made repeated exhortations to tackle inequality and create a fairer economy post-pandemic.
Yet there's been little action on those pledges, and plenty of contradiction. The continued refusal of some rich countries and pharmaceutical companies to enable equal access to vaccines in less wealthy countries flies in the face of international commitments to reduce global inequalities. As the Pandora Papers tax abuse scandal exposed, when it comes to addressing the causes of inequality, the rich and powerful (including Jeff) tend to put their money very far from where their mouth is. And though it's widely recognized that well-funded public services are crucial to a just recovery for all, more than 150 governments are still imposing inequality-inducing austerity measures, often at the behest of international financial institutions.
Articulating visions, aligning actions
At CESR, we're convinced that business as usual won't get us out of the intersecting economic, health, climate and inequality crises we're in. Over the last year we've been embarking on a new strategy with the bold ambition of envisioning a rights-based economy – one that works for everyone and for the planet we live on. We've been aligning our efforts with those of others working to shift the narrative about our economies, and to reimagine what they might look like if founded on values of dignity, solidarity and justice. We've partnered with activists in the indigenous, feminist, labor, economic and environmental justice movements to flesh out that vision and to sharpen the tools and tactics needed to bring it about. Given the critical role access to resources plays in reducing inequalities, we've focused on rights-based tax and budget policies as a foundation of a more just economy.
We're seeing some encouraging progress. The rights-based economy idea is gaining traction (including within the UN). Public discourse on the state's role in meeting people's needs is shifting. Progressive reforms – such as wealth taxes, raised corporate tax rates and universal basic income schemes – have been introduced in response to the pandemic. And there's been powerful cross-movement mobilization for international solidarity around access to vaccines, climate action and debt cancellation. We're seeing increased appetite among our partners in different movements to deepen their engagement with rights-based strategies, tapping the transformative and redistributive potential of socioeconomic rights in particular.
Of course, the gravitational pull of the status quo – and the powerful vested interests guarding it – should not be underestimated. This is long-haul work, requiring a shift in our human rights practice. For the human rights movement to be an effective force against economic injustice, we must start addressing its systemic roots, not just its symptoms. We must move beyond denunciation to proposition, from technocratic prescriptions to transformative action. And we must, by necessity, move beyond the silos of our sector towards closer collaboration with others working to build the collective counter-power needed to challenge the dominant economic model.
The notion of a rights-based economy may sound utopian. But we have many of the ideas, evidence and tools we need to get us there, and to dismantle the inequality-based economy we have now. To mark International Human Rights Day, whose theme this pandemic year is "All Human, All Equal", we invite you to join us in making that vision a reality. Support our work by signing up to our newsletter, following us on social media, or making a contribution to help sustain our work over the year to come.