Ignacio Saiz, Executive Director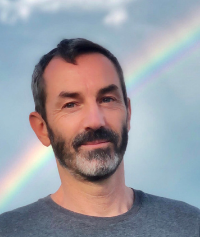 Ignacio has been responsible for the overall strategic leadership and sound governance of CESR since being appointed as Executive Director in 2009, having served as the Center's Research Director since 2006. Ignacio's previous experience in helping to evolve the international human rights agenda has been key to advancing economic and social rights increasingly to the center. Prior to joining CESR, Ignacio worked as Director of Policy at the International Secretariat of Amnesty International, where he guided new strategies in areas such as socioeconomic & reproductive rights, and managed six global thematic teams. As  Deputy Director for the Americas, he oversaw Amnesty's work in Mexico, Central America, Venezuela & the Caribbean. He has also done consultancy work for international organizations on issues ranging from transitional justice to the rights of trans sex-workers. Ignacio holds an LLM in International Human Rights Law from the University of Essex.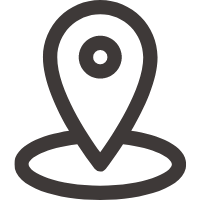 New York, USA
Allison Corkery, Director of Strategy and Learning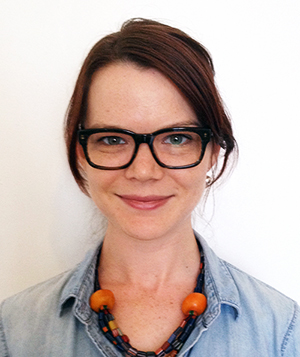 Allison leads on the design and implementation of CESR's organizational strategy. This includes building effective systems and processes; developing strategic partnerships; and fostering a culture of learning across the organization. Her work supporting rights claiming through innovative research and creative advocacy equips her with valuable experience to transform CESR's goals into concrete objectives and actionable plans. Allison first joined CESR in 2010 as a research fellow, working on a joint project with the Kenya National Commission on Human Rights. In previous positions, she worked with the Australian Human Rights Commission in Sydney and the National Institutions Unit of the Office of the High Commissioner for Human Rights in Geneva. Allison is a Senior Atlantic Fellow for Social and Economic Equity. She holds an MSc in Inequalities and Social Science from the London School of Economics, LLM from Columbia University Law School, and  BA/LLB from the University of New South Wales.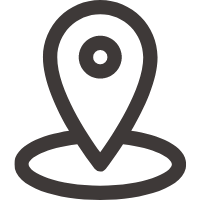 Johannesburg, South Africa
Program
Kate Donald, Director of Program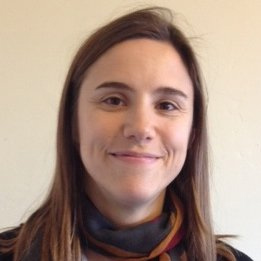 Kate oversees CESR's programmatic work and team, and leads our collaborative efforts to build a blueprint for a Rights-Based Economy. Kate's experience researching the impacts of economic and social policies helps shape CESR's reports as valuable policy tools to strengthen the protection of human rights around the world. Her work has focused on economic and gender inequality, tax policy, development finance, and unpaid care work. Her advocacy work has been mostly focused on influencing international and intergovernmental institutions and processes. Before joining CESR, Kate worked for the United Nations Special Rapporteur on extreme poverty and human rights and the International Council on Human Rights Policy. She holds an interdisciplinary Master's degree in Human Rights from the London School of Economics.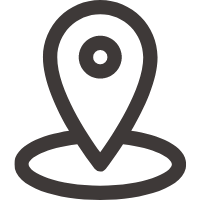 Washington DC area, USA
Sergio Chaparro, Program Officer
On study leave until September, 2022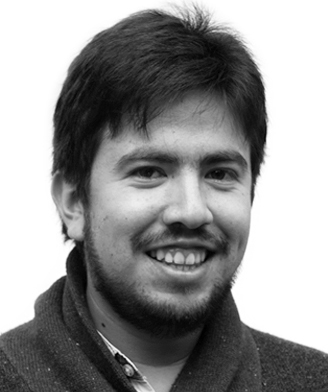 Sergio coordinates CESR's work in Latin American and the Caribbean, and CESR's work on fiscal policy. His involvement in researching economic policies, global economic justice, and socio-economic inequality has allowed CESR to build and strengthen the Initiative for Human Rights in Fiscal Policy, a cross-movement coalition that aims to transform the way decisions on public resources are taken. Sergio is also responsible for the Center's work on tax and fiscal justice at the global level. Before joining us, he worked at Dejusticia, the National Congress in Colombia, and the Political Council of Bogotá. He has also worked as a human rights consultant for several organizations, multilateral agencies and public institutions, in areas relating to decent work, drug policies and transitional justice. Sergio holds a BSc in Economics, a BA in Philosophy and MA in Law from the National University of Colombia.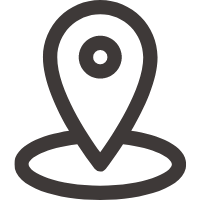 Bogotá, Colombia
Mihir Mankad, Program Officer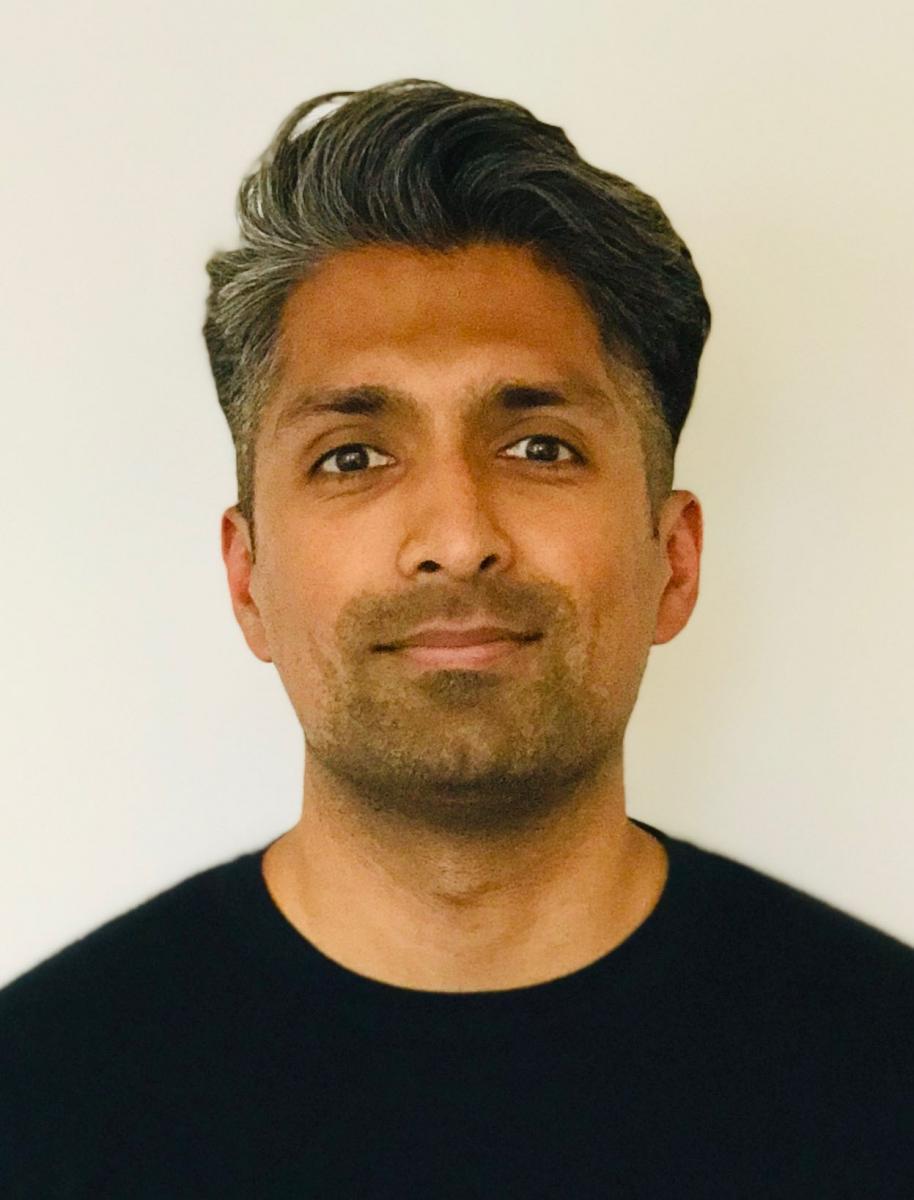 Mihir's work focuses on developing our vision for a Rights-Based Economy and sharing that vision with others, and has played a key role in implementing our COVID-19 response work. Mihir has brought valuable experience to the team in issues related to the right to health, access to medicines, and human rights research. Prior to joining CESR, he worked with Anand Grover, the former UN Special Rapporteur on the right to health, Save the Children, and as a consultant to numerous human rights organizations, including the Andrey Rylkov Foundation and the Global Health and Human Rights Database Project. He holds a JD and MA in International Politics from American University and a BA in English Literature and Philosophy from Cornell University.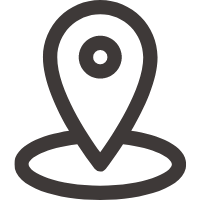 New York, USA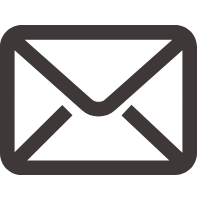 Mahinour ElBadrawi, Program Officer
Mahinour coordinates CESR's work in South West Asia and North Africa. Her work focuses on fostering partnerships and expanding the toolkit of methods shared among the human rights, economic justice, and environmental justice communities and she contributes to CESR's work on global economic governance. Her previous experience working at different human rights organizations in Egypt, doing national and international research and advocacy on debt, development, and environmental justice, among others, aids the Center in creating strong strategic alliances in the region. Before joining CESR, Mahinour worked as a Senior Programs & Research Officer at the Law & Society Research Unit at American University Cairo, where she helped build the Unit's strategy and oversaw the implementation of its work on law, society, and human rights in post-revolutionary Egypt. She holds a BA in political science and an MA in international human rights law from the same university.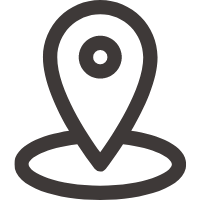 New York, USA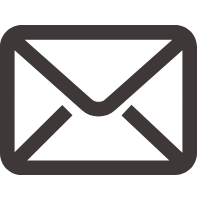 Sakshi Rai, Program Officer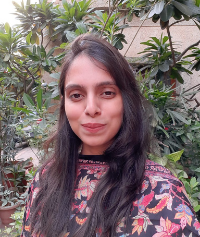 Sakshi leads CESR's efforts on reforming the global economic governance system with a focus on integrating human rights into key debates affecting Global South countries disproportionately constraining their fiscal space. As a public policy expert, she brings her experience on international tax issues, corporate tax abuse in particular, that exposes the impacts of the current system and to advocate for rights-based systemic reforms. Before joining CESR, Sakshi worked as the Lead Researcher for the Centre for International Corporate Tax Accountability and Research investigating profit shifting by gig companies and workers' rights. As a Programme Officer at the Centre for Budget and Governance Accountability, she was also a steering committee member at the Financial Transparency Coalition. She holds an MSc in Economic Development from the University of Glasgow, and a graduate degree in Economic Majors from Ambedkar University Delhi, India.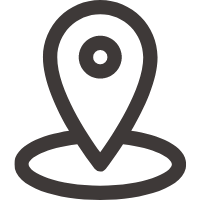 Delhi, India
María Emilia Mamberti, Program Officer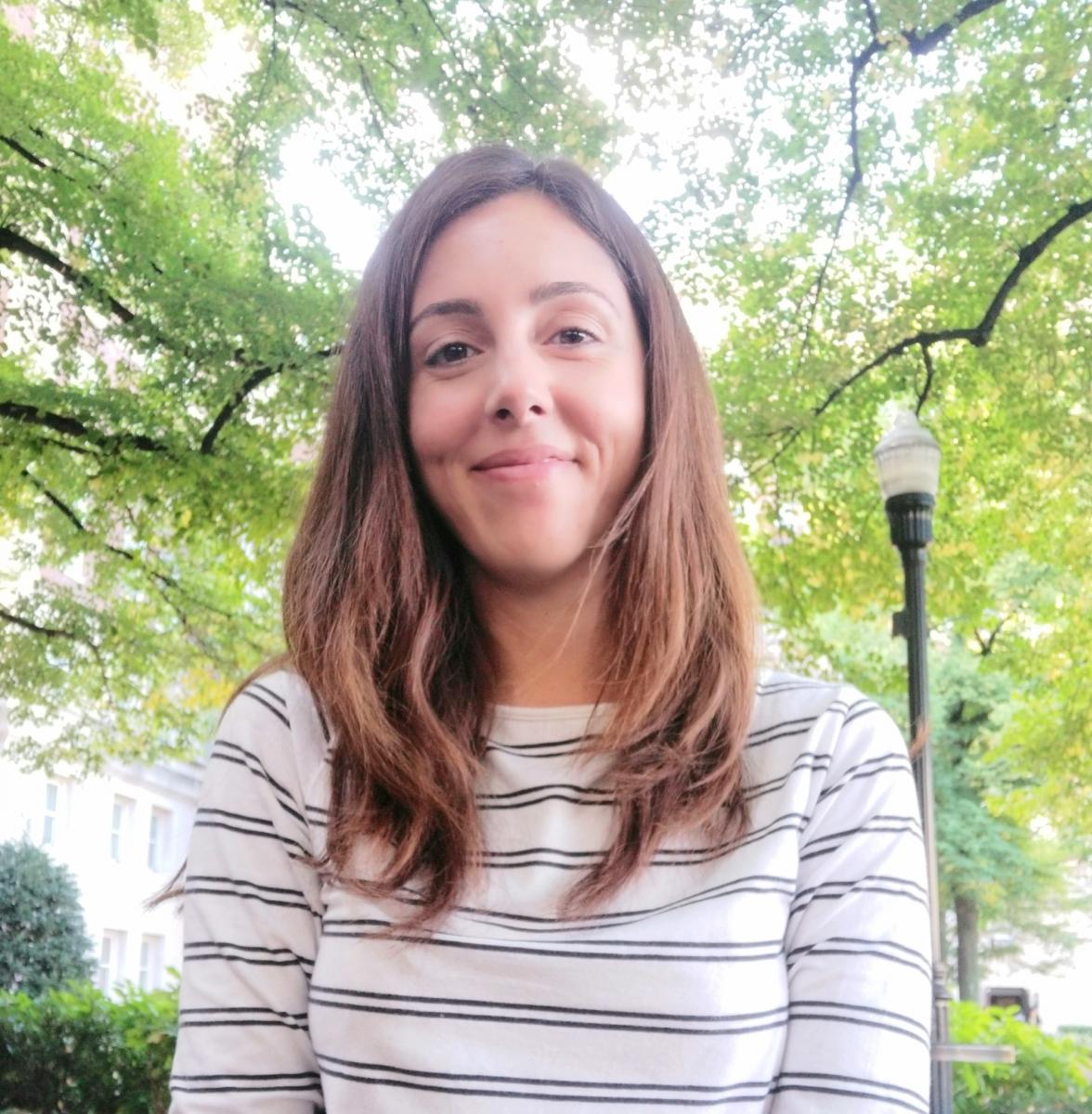 María Emilia coordinates the Principles and Guidelines Initiative, part of our work on human rights and fiscal policy in Latin America. Her previous experience working in strategic litigation and budget analysis for social, cultural, and economic rights, allowed CESR to co-create a compendium of principles that summarize the human rights' standards applicable to fiscal policy around the globe. Prior to joining CESR, she worked for ACIJ in Argentina, and has also worked as a consultant for different public institutions and NGOs, on matters of transparency, accountability, and economic and social rights. María Emilia holds a law degree from University of La Plata, and postgraduate degrees in Constitutional Democracy (University of Genoa) and Administrative Law (University of Buenos Aires). She also graduated from Columbia Law School's LLM., where she was a Human Rights Fellow & Fulbright Scholar.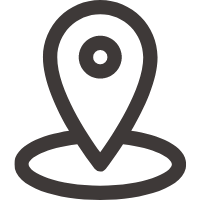 La Plata, Argentina
Ohene Ampofo-Anti, Program Associate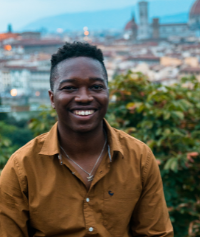 Ohene provides research and advocacy support across several CESR projects, with a particular focus on embedding human rights into agendas for economic transformation and strengthening our collaborative work around assessing rights fulfillment. Ohene's background in law, journalism and his knowledge of critical race theory and intersectionality boost our efforts to transform current narratives around the economy and dismantle the inequalities that sustain them. Before joining CESR, Ohene was a Law Clerk at South Africa's Constitutional Court and a fellow at Sonke Gender Justice where he engaged in advocacy related to gender-based violence drafting releases, making parliamentary submissions, engaging in strategic litigation, and facilitating workshops. He also worked as a writer for Ground Up (a news website that covers stories on human rights and social justice issues in South Africa). He is a qualified attorney from the University of Cape Town (2013) and recently completed an LLM at UCLA with specializations in Public Interest Law and Policy and Critical Race Studies.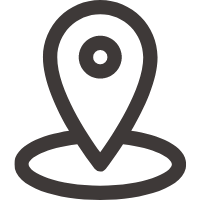 Pretoria, South Africa
Olivia Minatta, Program Associate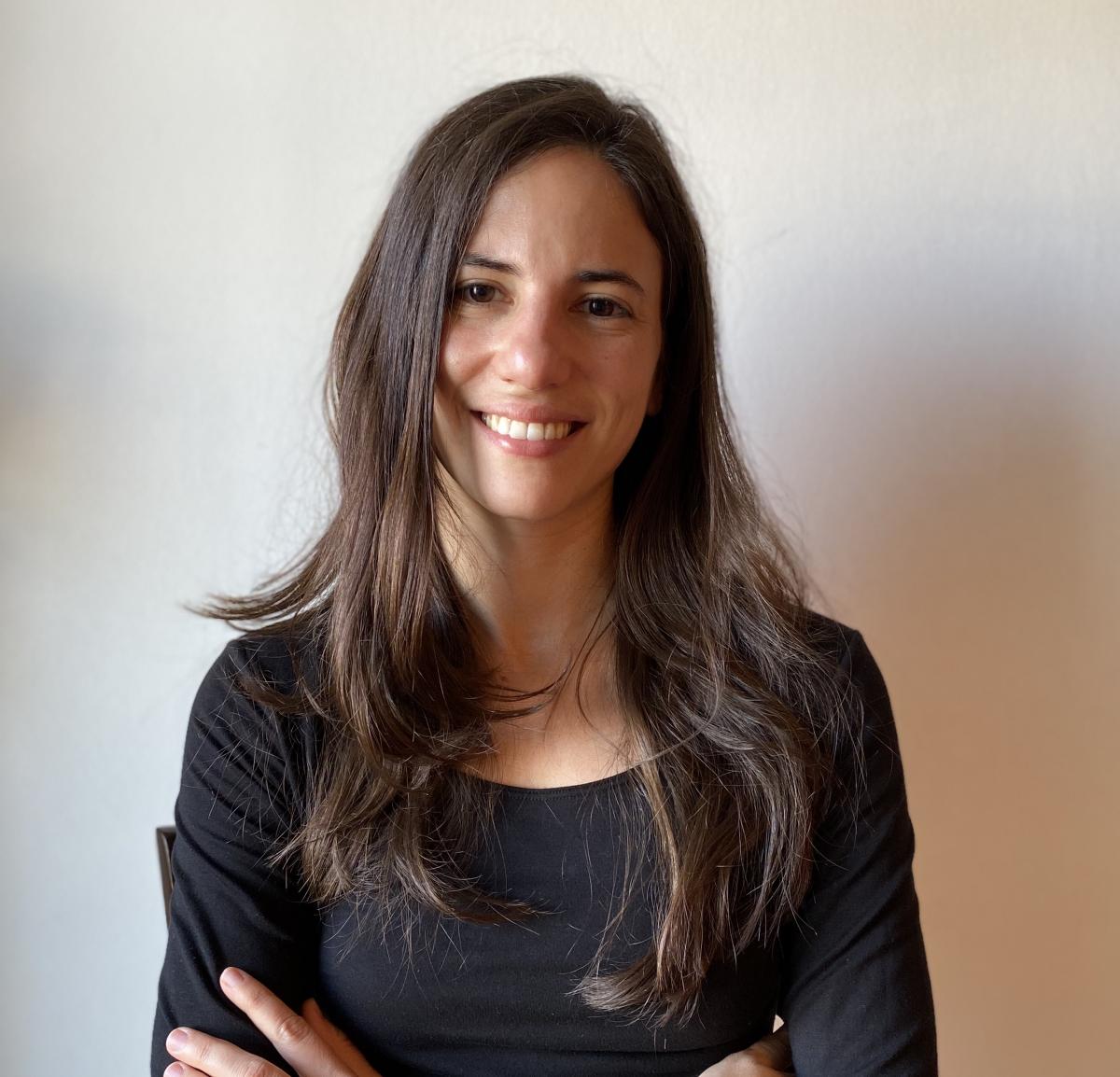 Olivia supports our research and advocacy activities on fiscal justice in Latin America. Her work has focused mostly on socioeconomic rights and constitutional law, which helps CESR to analyze and address the rights impacts of fiscal policies in the region. Before joining CESR, she worked with the Attorney General of Argentina, coordinated the Human Rights Clinic at National University of La Plata, and was part of the socioeconomic rights team at ACIJ. Olivia graduated as a lawyer from University of La Plata and holds an LLM from Columbia Law School.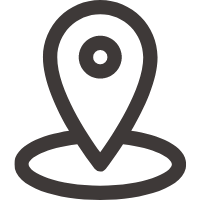 La Plata, Argentina
Communications
Auska Ovando, Communications Manager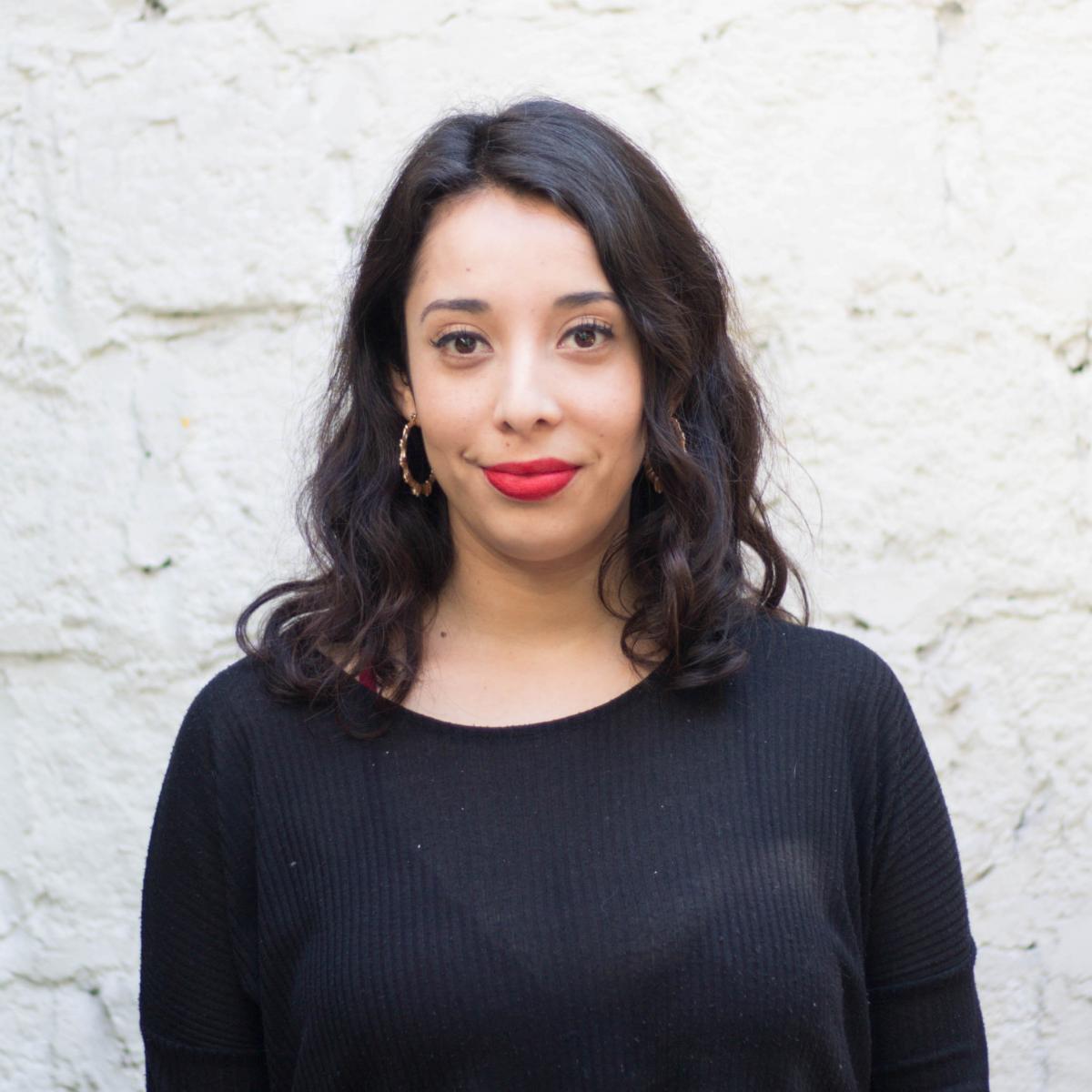 Auska manages the narratives and messages by which CESR communicates its work around the globe. Her previous experience in creating communication strategies for social and political reforms in Latin America strengthens CESR's mission to envision a new economic system through the power of stories. Before joining our organization, Auska served as general coordinator and communications manager at the NGO Ciudadanía Inteligente, she worked as a researcher on journalism and media practices for Universidad Católica de Valparaíso and TVN, and as a reporter at Radio Cooperativa. She holds an MPhil in Sociology of Media and Culture from the University of Cambridge, an MSc in Democracy and Comparative Politics from University College London, and a BA in Journalism (Universidad Católica de Chile).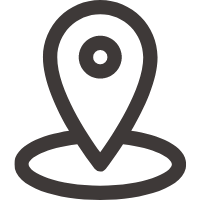 Santiago, Chile
Operations
Rebecca Berger, Development Manager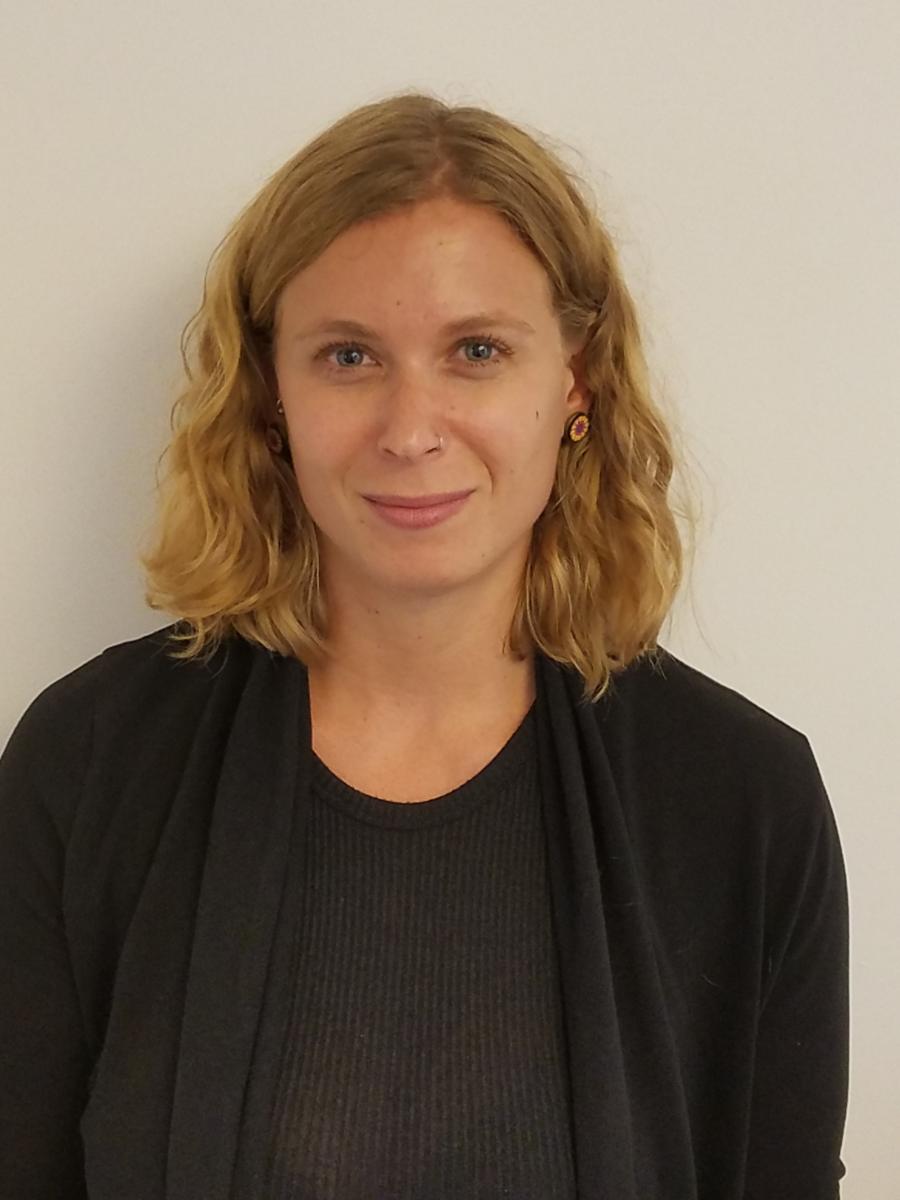 Rebecca manages CESR's development plan, constantly strengthening our fundraising efforts, and plays a key role in the implementation of our monitoring, learning, and evaluation framework. She received a Bachelor's degree from SUNY Albany, where she majored in Sociology and minored in English, and a Master's degree in Sociology from the School of Humanities and Social Sciences at Brooklyn College, where her studies focused on gender.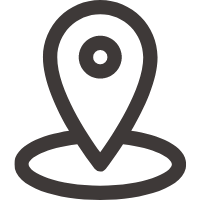 New York, USA