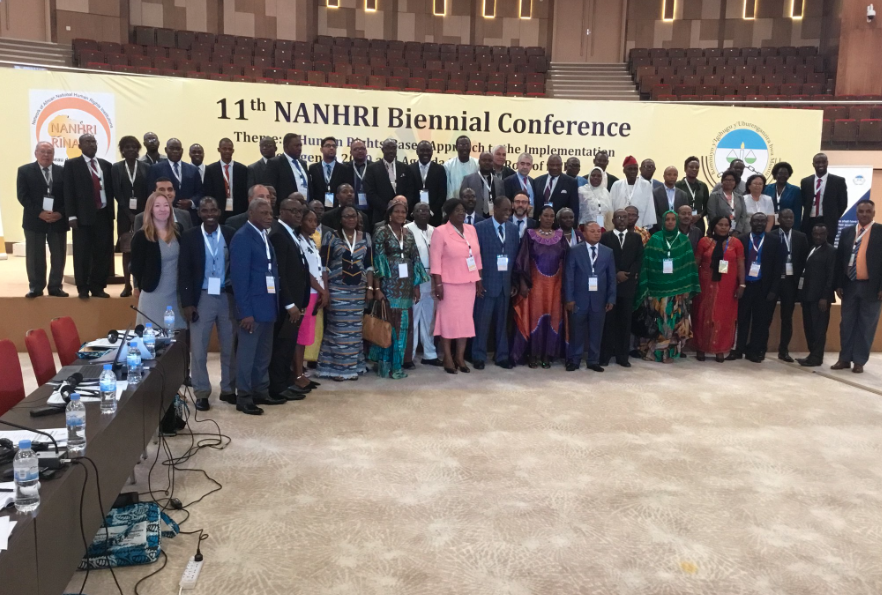 On November 7-9, the Network of African National Human Rights Institutions (NANHRI) brought together more than 200 representatives of national human rights institutions, international agencies, government bodies, and civil society organizations for its 11th Biennial Conference in Kigali, Rwanda.
CESR's
Allison Corkery
attended, discussing with other participants the role of national human rights institutions (NHRIs) in advancing a rights-based approach to Agenda 2030 and the African Union's Agenda 2063.
In her
remarks
, Corkery commented on the striking lack of policy coherence around the Sustainable Development Goals (SDGs) so far. "The SDGs are being pursued through small-scale, targeted development policies and programs, but there is no holistic reform of the broader policy ecosystem," she said.
Corkery said political will to reform the global financial system for development remains weak. The austerity plans that many countries are enacting are incompatible with SDG promises such as implementing universal social protection floors, or making health coverage universally accessible. Large-scale public-private-partnerships are being rolled out, often for public services, but without transparency, she said, and crackdowns on civil society and weak accountability for SDGs implementation are rife.
Corkery's remarks and those by others focused on how NHRIs can strengthen accountability for SDG implementation and the particular value data adds to this process.
The participating NHRIs adopted an outcome document with an action plan for collaborative work and decided to establish a working group on the SDGs.
Related: