Article by Sergio Chaparro Hernández and Roberto Sánchez Torres in Colombia's El Espectador
CESR's Sergio Chaparro co-authored an article in Colombia's
El Espectador
with Robert Sánchez Torres explaining the necessity for providing transformative economic recovery policies in the wake of the COVID-19 crisis. Measures such as a social protection floor would provice long term security for the general population and ensure the ability to advance important strategic objectives, such as diversification of production and clean energy transition.
Read the full article
here
.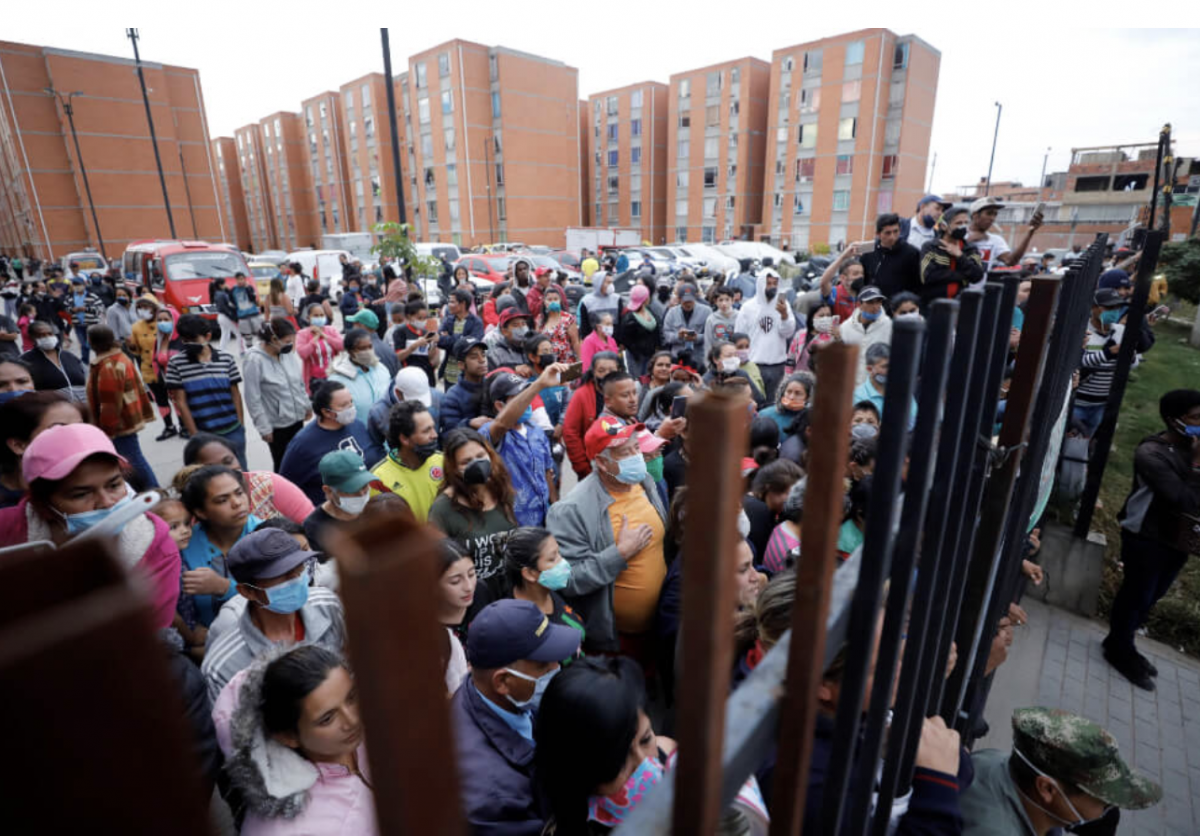 Image of a protest by residents of a housing complex in Soacha, Cundinamarca courtesy of EFE.