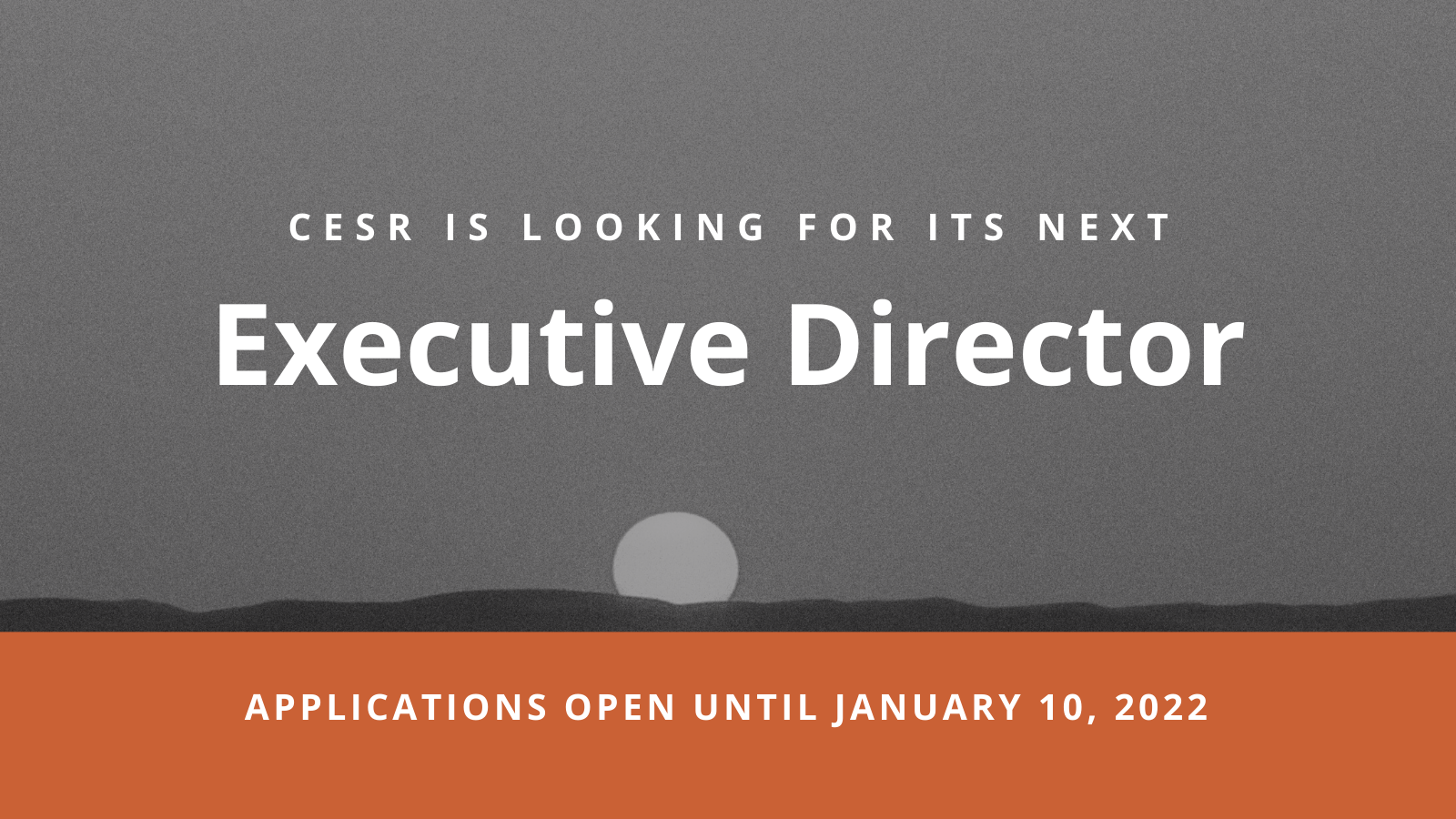 The
Center for Economic and Social Rights (CESR)
is seeking its new Executive Director. The Director will lead a vibrant international non-profit organization currently expanding its capacity, diversity and impact. With a 14-strong staff team of human rights and economic justice advocates across four continents, we are currently embarked on a
multi-year strategy
aimed at envisioning a human rights-based economy and catalyzing collective action towards it. Working alongside our Board, the Director will continue to advance our mission to harness the power of human rights to inspire fairer and more sustainable economies.

About us
CESR occupies a unique position within the human rights community, focusing on the links between human rights and economic policies. Our vision is of a world in which a just distribution of resources and power enables current and future generations to live with dignity, in full enjoyment of their economic and social rights. We work through partnerships with social movements, civil society networks, and human rights organizations to catalyze actions that tackle the unjust distribution of wealth and power.
CESR has moved towards more collective forms of organizational leadership and has evolved from being New York-based into a geographically dispersed organization with staff members based in different parts of the world, working in a virtual office that seeks to embody values of diversity, equity and justice, including in its organizational and leadership model.
The candidate
The successful candidate will be a proven leader, a visionary and strategic thinker, a strong policy advocate, an innovator and a compelling communicator, who nurtures and thrives in a collaborative environment. They will have a thorough knowledge of economic and social rights and of the broader political systems, economic and climate justice movements and struggles that shape the concrete ways in which those rights are understood, contested, and can be used as drivers of systemic change. They will have the foresight, skills, political judgement, networks and connections to lead CESR's continued growth to become a leading policy advocate and thought leader with visible and effective presence in different geographies, policy spaces and programmatic areas. They will also efficiently and accountably oversee the organization's operations, development and finance.
How to apply
If you identify with CESR's
mission and values
, its inclusive leadership model, its embodiment of equity and justice and believe that you have the passion, drive, competencies and skills to fill the position of Executive Director, please apply with your CV and motivation letter to
edsearch@cesr.org
no later than
10 January, 2022
.
CESR is registered as a 501(c)3 non-profit organization in the state of New York, and currently retains an office in New York City. It has an international staff team based in different parts of the world. The location of the ED position is flexible, provided that some overlap in working hours with the rest of the team can be ensured.

The salary for this position, if NY-based, starts at USD 120,000 and will be calculated taking qualifications and experience into account. The salary will be adjusted based on location but will always be fair and commensurate with non-profit salaries.
We believe that the dominant economic model disproportionately hurts the most disadvantaged people in our societies, including people of color, women, people with disabilities, LGBTQI people, and those from working class backgrounds. In line with our commitment to embodying equity and justice in our work and workplace, we aim to center these communities in the work we do, and therefore strongly encourage applications from people with these identities or who are members of other disadvantaged communities.