August 19, 2020
Contesting Business-as-usual and Promoting Economic Transformation in South Africa
Guest blog by Carilee Osborne and Pamela Choga of the Institute for Economic Justice (IEJ)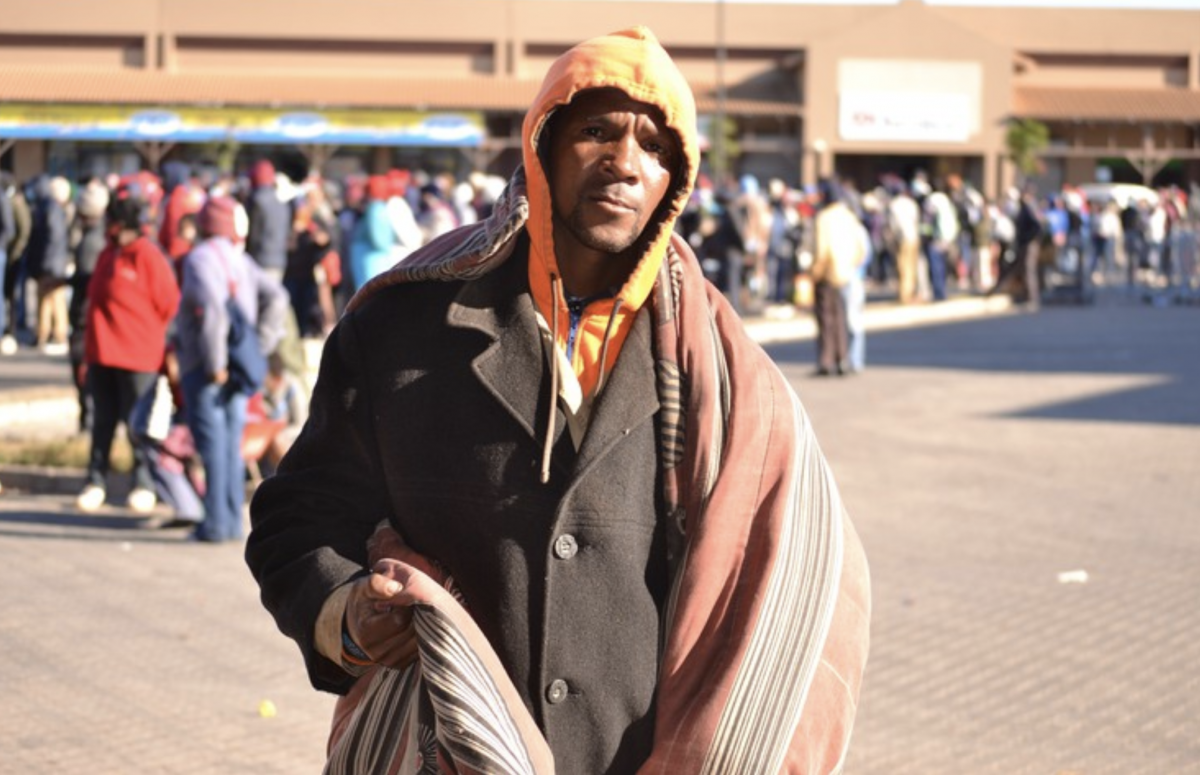 The Institute for Economic Justice is a progressive economics think tank based in South Africa. The IEJ works at the intersection of policy, research and advocacy to advance social justice, promote equitable economic development that realises socioeconomic rights, and ensure a thriving and inclusive economy.
What have the impacts of the pandemic been in South Africa?
South Africa was initially praised for getting ahead of the pandemic by beginning preparations before cases were confirmed, and instituting a strict lockdown early on, which initially appeared to halt transmissions. However, the government failed to institute adequate measures to safeguard people's incomes, protect their wellbeing, and support the economy; the socioeconomic impact swiftly outweighed the impact of the virus itself.
The economy is expected to contract by at least 7.2 % of GDP. Livelihoods have been deeply impacted. For example, about 47% of households who participated in the
NIDS-CRAM
study reported that they ran out of money to buy food in April 2020. This resulted in extreme pressure to
re-open
the economy.
South Africa currently has the fifth highest number of total cases in the world, despite having a much smaller population than the top four. With rising infections, it has become evident that the purpose of the lockdown—to adequately prepare hospitals, institute tracking and tracing systems and beef up community health initiatives—was not fulfilled. For example, hospitals are overwhelmed and understaffed, lacking adequate PPE, beds and ventilation. The official death rate is likely an underestimate, as people die at home untested due to an overwhelmed and inaccessible healthcare system.
Who has been most affected?
Social comorbidities
—those rooted in South Africa's wide levels of income, spatial, gender, racial and wealth inequality–play as important, or more important, a role as physical comorbidities such as diabetes and heart disease, resulting in the already-vulnerable being hardest hit. A
map of hotspots
in the Western Cape province, for example, shows hotspots in informal settlements where social distancing is difficult and access to services, including healthcare and adequate sanitation, is poor. Similarly, working-class commuters are exposed to the most crowded forms of transport and often lack power in their workplaces to demand effective PPE.
Women have been affected disproportionately
in at least two ways. First, more women have become unemployed relative to men; two thirds of estimated job losses between February and April were lost by women. Second, women have had to take on a disproportionate amount of the additional child care needed as a result of schools and other childcare facilities being closed; 73% of women (opposed to 66% of men) reported spending more time looking after children in April, with women shouldering the majority of this burden before COVID-19 anyway. In our work on a
Just Recovery
, we have argued for a reconfiguration of our economy that is able to integrate care work much more effectively.
How has the pandemic changed economic policy debates in your country?
This has been a contradictory process. While there has been a great deal of rhetoric around the need for a
new economy
and calls for everyone to pull together, the outcomes are entrenching rather than disrupting pre-existing inequalities.
On the one hand the pandemic has allowed greater space for contestation of economic policy, which progressive economists and civil society have effectively occupied. The IEJ, for example, played an important role in engaging the Presidency and the public on what an
emergency rescue package
should look like and has contested the subsequent supplementary budget, which reneges on the Presidency's commitments.
Major debates
on questions of policy have been opened.
On the other hand, the National Treasury and Reserve Bank, the heart of economic policy making, has maintained a rigid ideological position, manifest in limited rescue expenditure and weak monetary policy responses. As argued by
progressive analysts
, South Africa's recent request for IMF support reinforces retrogressive policy measures.
What are the priority economic measures you are advocating for in response to the pandemic?
The general contours of emergency economic support measures are well established globally: social transfers to maintain spending and secure livelihoods; wage support so businesses continue to employ and pay workers; business rescue through loans, bailouts or tax relief; and an expansion of public health spending. The IEJ has argued for all of these, albeit with South African-specific characteristics. Most important of these has been the need to radically expand the social security system, including working towards a basic income guarantee.
In the medium-term, we argue that the economic response to the pandemic must be geared towards a
Just Recovery
. The social and economic consequences of COVID-19 are not an exogenous shock to an otherwise functioning system, but the consequences of a system that has instability and inequality hardwired into its DNA. We must move towards an economy that rests on ensuring human wellbeing and the realisation of rights. This requires a fundamental transformation of our economy, for example, by shifting production activities, including away from fossil-fuel production; investing in public services; and supporting care economies. The climate crisis will not be moderated without this.
What have been the challenges and opportunities for bringing human rights into these debates? Is the crisis forging closer connections between different civil society actors and movements working for change?
South Africa's Constitution and history of human rights activism allows public discourse to advance a rights-based response to COVID-19, and one that values the inter-dependence of rights. As argued in a recent
op-ed
by Mark Heywood: "Health is wholly dependent on other rights, such as food, social security and employment."
However, spheres of economic policy, for instance monetary policy, are still seen to be outside the purview of rights. At no point, for example, in its
justification
for accessing IMF support, does the National Treasury mention the goal of securing and advancing rights.
The IEJ, together with partners such as CESR, is actively working on strengthening the role of human rights in economic policy making. The government's response to COVID-19 illustrates the urgency of this task and that much work remains to be done.
CESR has worked with IEJ since 2018, when we presented a shadow report to the UN Committee on Economic, Social and Cultural Rights on the occasion of the government's first ever review of its progress under ICESCR. The report and accompanying factsheet explored the ways in which economic policy is perpetuating deep inequality in the country, prompting the Committee to recommend that the government review fiscal policy to make it more redistributive. IEJ recently released a video demanding that the government take the Committee's recommendations into account in their COVID-19 response. For more on CESR's work with partners in South Africa, see here.
The Confronting COVID series profiles how our civil society partners in various countries are responding to the economic fallout of the COVID-19 pandemic, and the role that human rights norms, tools and strategies are playing in economic policy debates at the national level.
Photo by Thamsanqa Mbovane, courtesy of GroundUp: Lonwabo Jantjies from Ward 46 in KwaNobuhle, Uitenhage will spend a second night outside the post office, hoping to collect a special Covid-19 Social Relief of Distress (SRD) grant he applied for in May.