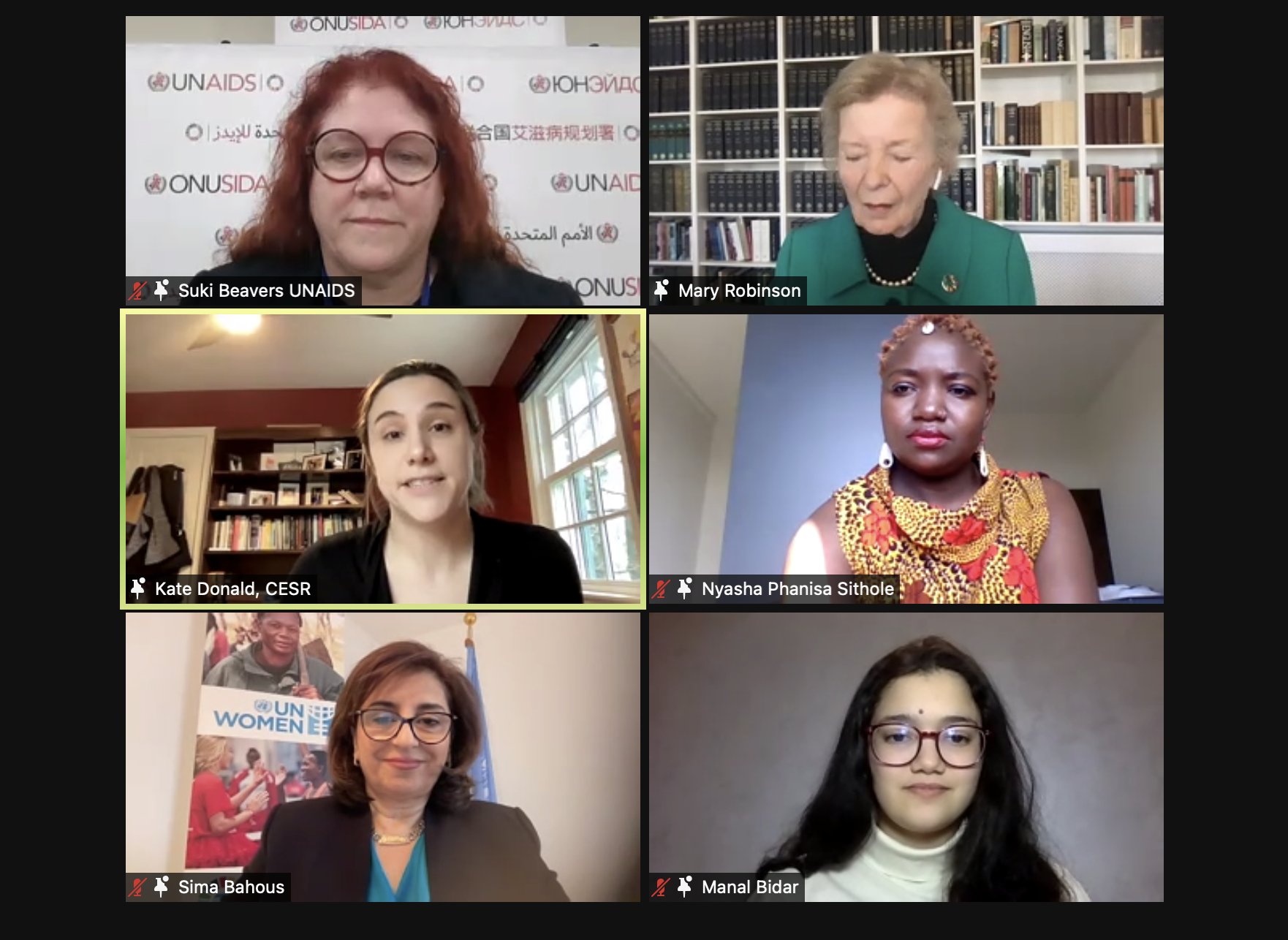 The world's largest gathering on women's rights, the Commission on the Status of Women (CSW), held its 66th session in March, and for the first time in history had the climate crisis as its primary team. CESR's team took part in a wide variety of events to call for a Rights-Based Economy that ensures the dominant economic system enables -and does not hinder- the cause of climate justice and the rights of women worldwide:
Beyond COVID-19: Advancing gender-responsive policies on climate, care and jobs for a sustainable and equal future: CESR's Acting Executive Director, Kate Donald, moderated this high-level UN Women event featuring High Commissioner for Human Rights Michelle Bachelet, UN Women Chief Sima Bahous, and ex-President of Ireland Mary Robinson.

Feminist Perspectives: Progressive taxation for an equal, green and feminist transition. Program Officer Alina Saba explored how progressive taxation can advance an equal, green, and feminist transition at this event organized by CESR, the Global Alliance for Tax Justice, and other allies.

Centering Care in a Feminist Intersectional Approach to Loss and Damage & Care at the Center of a Feminist Unionized Green Future: Kate Donald joined these two events, organized by ESCR-Net and Public Services International, to discuss how centering care can build a fair and sustainable future.