By Ignacio Saiz
January 17, 2019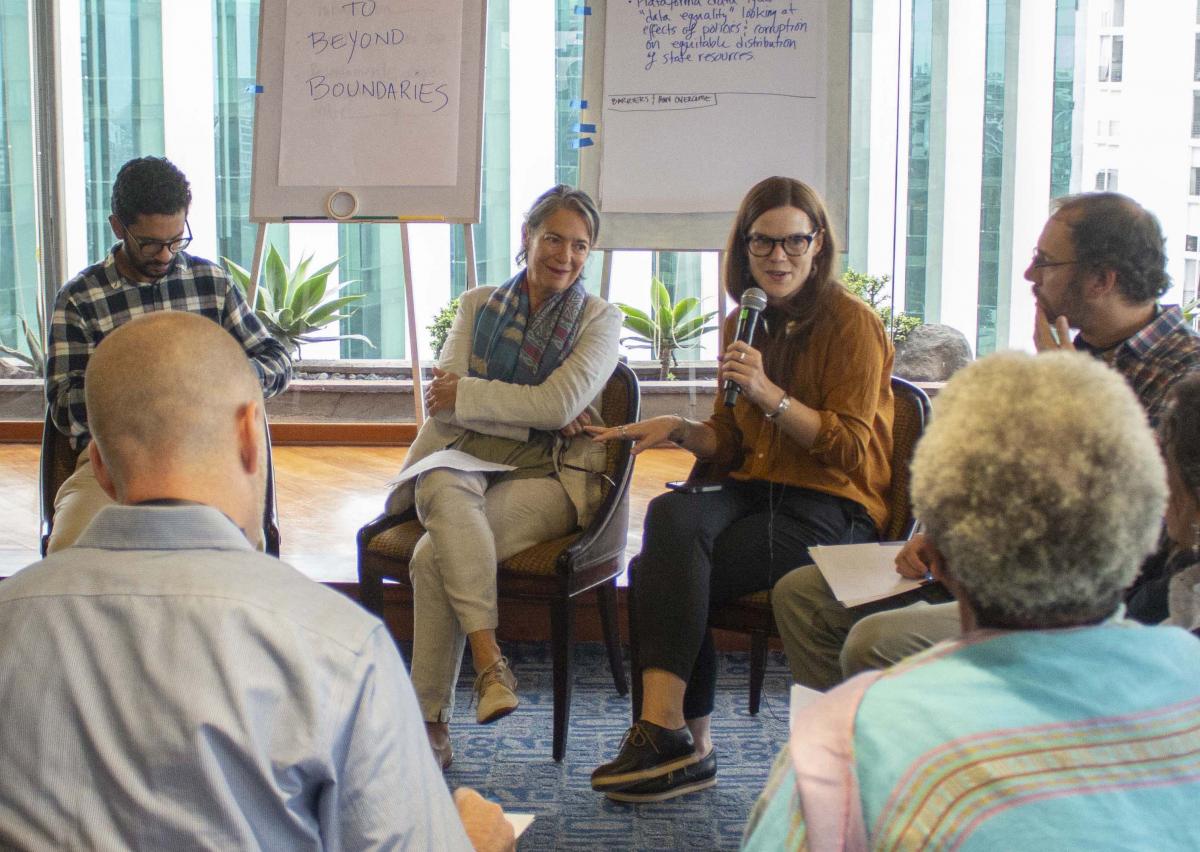 Last month, CESR
invited responses to a short survey
to help us drill down on key questions to answer as we design our next organizational strategy. We're so grateful to the more than 30 partners and allies who took the time to respond and share their valuable insights.
We heard from people working across many different fields and movements: development, economic justice, climate justice, human rights, women's rights and labor rights, among others. The opportunity to engage with such a diverse range of colleagues has helped us to test our assumptions about the role we play within and beyond the human rights field. We're encouraged by the degree of alignment between internal and external perspectives—in terms of where we're currently having impact; how the landscape is changing; and what we could do to respond.
The survey responses affirmed we've impacted partners and allies by: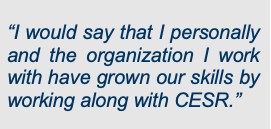 •arming them with rights-focused analysis of problems such as austerity, tax abuse and unsustainable development;
•offering a "new angle" or "critical" perspective on these problems, as well as progressive solutions grounded in human rights;
•strengthening their capacity to engage with these issues by enhancing the way they approach research and advocacy.
The collaborative nature of our work, which often involves conducting joint research and contributing to collective advocacy, was seen as key in achieving this impact. At CESR, we strongly believe in the transformative power that comes with building relationships based on mutual trust and collective vision, but the energy invested in this can be a challenge to "visibilize." So, it was uplifting to hear that we've been able to galvanize collective action by acting as a "thought leader" and "bridge builder."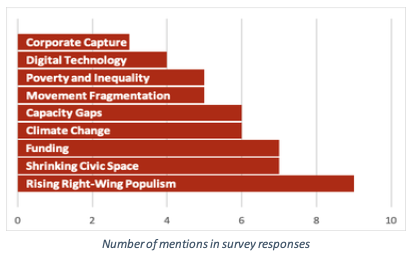 We asked about current and emerging issues affecting progress in the fields in which our partners and allies work—inviting open-ended textual answers. When coded, a number of themes came through very clearly (as shown in the graph to the left). Individually, none is a major surprise. What's interesting is how political and economic trends—such as rising right-wing populism, the failure to tackle climate change, and growing poverty and inequality—weave together with trends affecting the power of civil society to respond—including shrinking civic space, funding challenges, capacity gaps, and fragmentation of strategies and tactics.
For example, in a context of disinformation, political polarization, and loss of trust in representative democracy, our partners and allies see a backlash against human rights. That backlash is tied up with what they see as a persistent disregard for economic, social and cultural rights within much of the human rights movement, with many human rights organizations shying away from working on economic policy-related issues and failing to robustly challenge governments as they seek to water down the full range of human rights obligations. The mutually reinforcing nature of these trends highlights why we need to tackle the
agnosticism regarding economic systems
which still persists within the human rights field.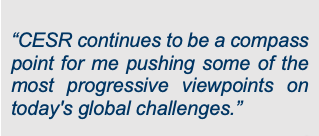 How could CESR be more responsive to these challenges? Respondents emphasized expanding the rights-based analysis we're known for. In relation to confronting the climate crisis, for example, suggestions included:
•leveraging our expertise to clarify the links between climate change and economic, social and cultural rights, particularly in relation to the actions of international financial institutions;
•identifying ways to address human rights violations caused by climate change mitigation and adaptation measures; and
•incorporating intersectional feminist analysis to document the realities of ecocide.
There were also a number of suggestions to further unpack and tackle the economic drivers of poverty and inequality. Corporate capture – a growing focus of our work in the context of tax and development policy – was mentioned several times. A number of responses stressed the importance of developing human rights messaging regarding inequality and poverty that is more compelling to the general public and persuasive to governments.
There was a distinct interest in seeing us expand the skills-building work we do, as well. Partners and allies suggested building on the training and support we provide on economic and social rights tools and strategies, but stressed the need to reach a wider audience. Some suggested producing less "intellectual" and more accessible materials; demystifying "technical jargon"; and using more case studies, both as a learning tool and as a means of countering political misinformation with concrete evidence. Echoing
findings from an earlier consultation
, economic literacy was flagged as a particular skills gap we should address. Many asked us to broaden the geographic scope of our own research and advocacy work. On fiscal policy, we're currently focused heavily in Latin America, for example, while our SDG monitoring is largely limited to the MENA region.
The survey was the first of a number of activities we're undertaking to help us understand what's working and what might change in the future as we strive to achieve truly transformational change. Achieving this kind of change requires constant reflection on whether we're marshalling the right tactics to seize the right opportunities, and how our work serves to strengthen the broader human rights and social justice fields. For example, with an international organization like CESR, a burning question in the current moment is how to build stronger links between bottom-up movements and top-level advocacy in a way that effectively targets policy influencers through norm development and policy critique.
We will continue to draw on the survey responses as we envision concrete goals for our new strategy and we will also share and invite more specific feedback over the coming weeks. In the meantime, the
survey is still online
and we are grateful for any additional responses (it takes just 5 – 7 minutes of your time!) that will help us set the course for the next three years.
Image: CESR's Allison Corkery speaking with participants at the August, 2018 Beyond Boundaries international convening in Lima.