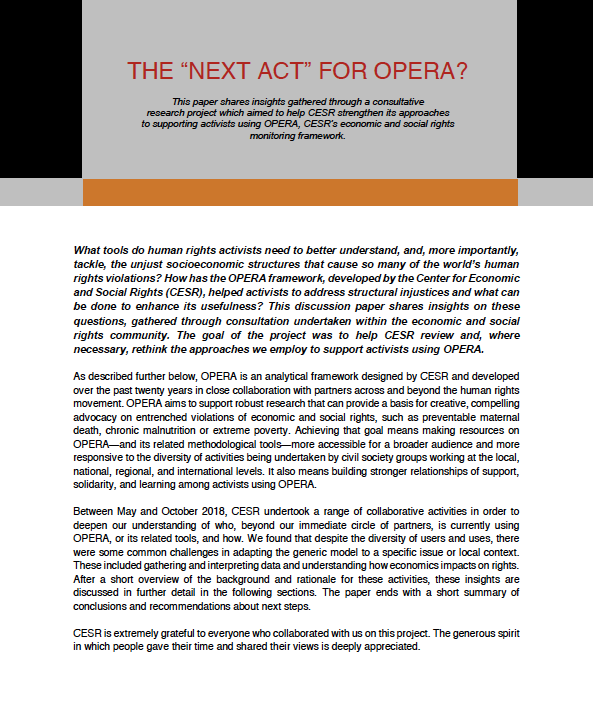 Between May and October 2018, CESR engaged in a series of community mapping exercises, gathered stories from partners, and reflected on existing resources in order to better understand the community of users of CESR's OPERA Framework and what it needs. This process generated a briefing paper,
The Next Act for OPERA
, which shares insights gathered from those consultations. 
The report details OPERA users' need for additional practical guidance and a desire for creative models for sustained support. Based on CESR's conversations, it is clear that future resources on OPERA should build strategic, as well as technical skills. In addition, CESR aims to support users as they tailor and adapt OPERA to specific contexts. Finally, users have asked that CESR also finds ways to empower experimentation with OPERA and facilitate sharing of learning, to enrich the framework by drawing on users' experience and expertise.
CESR's hopes to use this information to expand and refine OPERA further to help meet the demands of the economic, social and cultural rights community for support building capacity to strengthen rights-claiming over the coming years. CESR is extremely grateful to everyone who collaborated with us on this project. The generous spirit in which people gave their time and shared their views is deeply appreciated.