The 2023 Decoding Injustice Learning Lab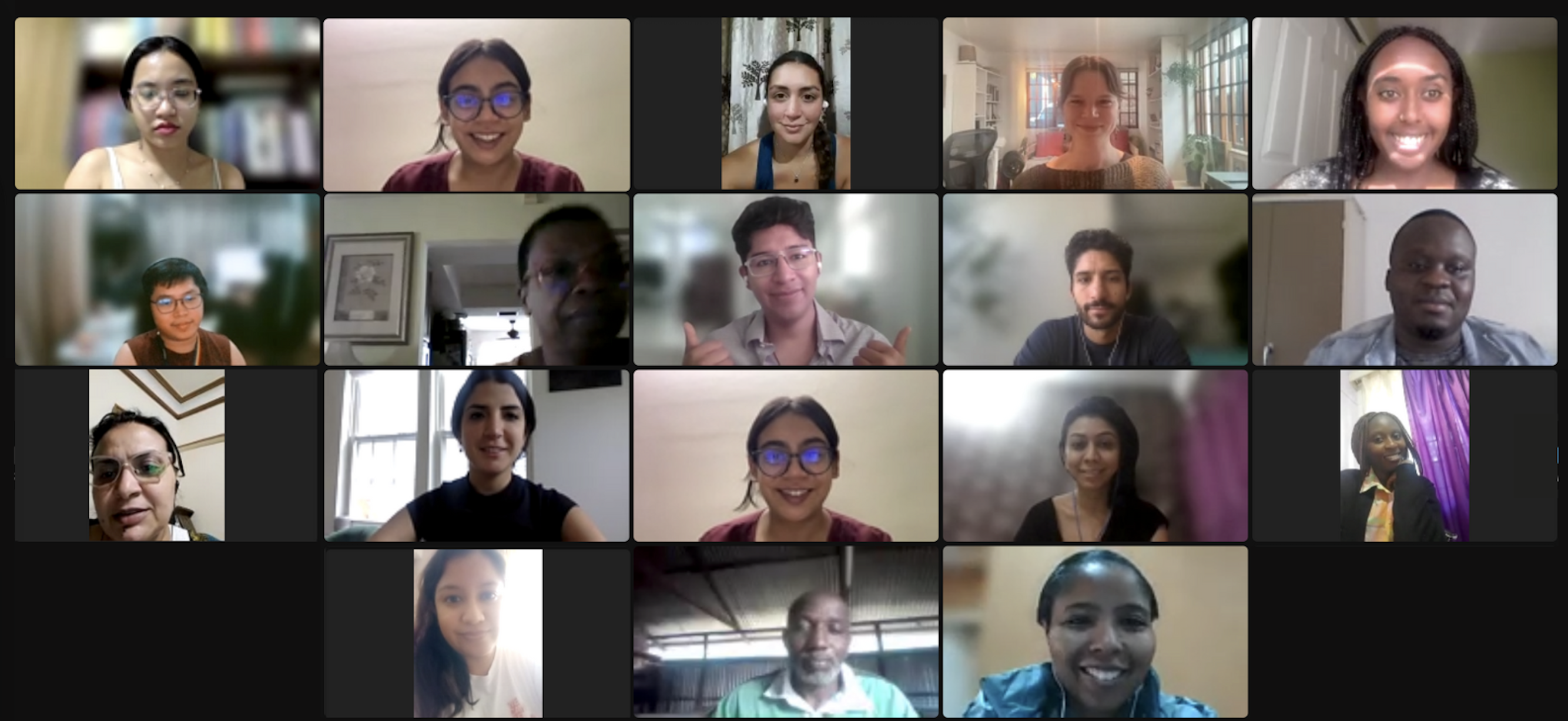 Part of our 2023 cohort saying cheese in one of our calls!
Welcome to the Decoding Injustice Learning Lab, an innovative program that brings together a diverse cohort of individuals from across the Global South to address economic injustices and foster systemic transformation. Our participants are currently engaged in an enriching journey of exploration and collaboration: Throughout the six-month program, running from May to November 2023, the cohort is actively involved in interactive online workshops and practical application of the Decoding Injustice approach.

In the workshops, we delve into the three fundamental steps of Decoding Injustice: Interrogate, Illuminate, and Inspire. By applying these steps, our participants gain valuable insights into how economic policies impact marginalized communities, unveil underlying discriminatory practices, and propose actionable solutions.

The Learning Lab provides a supportive environment for participants to exchange experiences, share knowledge, and engage in collective reflection. Through regular informal exchanges, the cohort comes together to discuss shared challenges, ask thought-provoking questions, and explore areas of common interest. These interactions foster strong connections and encourage the development of global networks for ongoing collaboration and learning.

Our 2023 cohort is working on tackling a broad range of issues in the Lab, from water pollution, to teen pregnancies among migrant communities. Get to know more about the group by clicking below: