Responding to the request of the Arab Network for Researchers to receive training on monitoring methodologies for economic, social and cultural rights, Arab Forum for Alternatives (AFA), the convening organization of the network, partnered with CESR to provide a series of skill share sessions on the Decoding Injustice (DI) modules.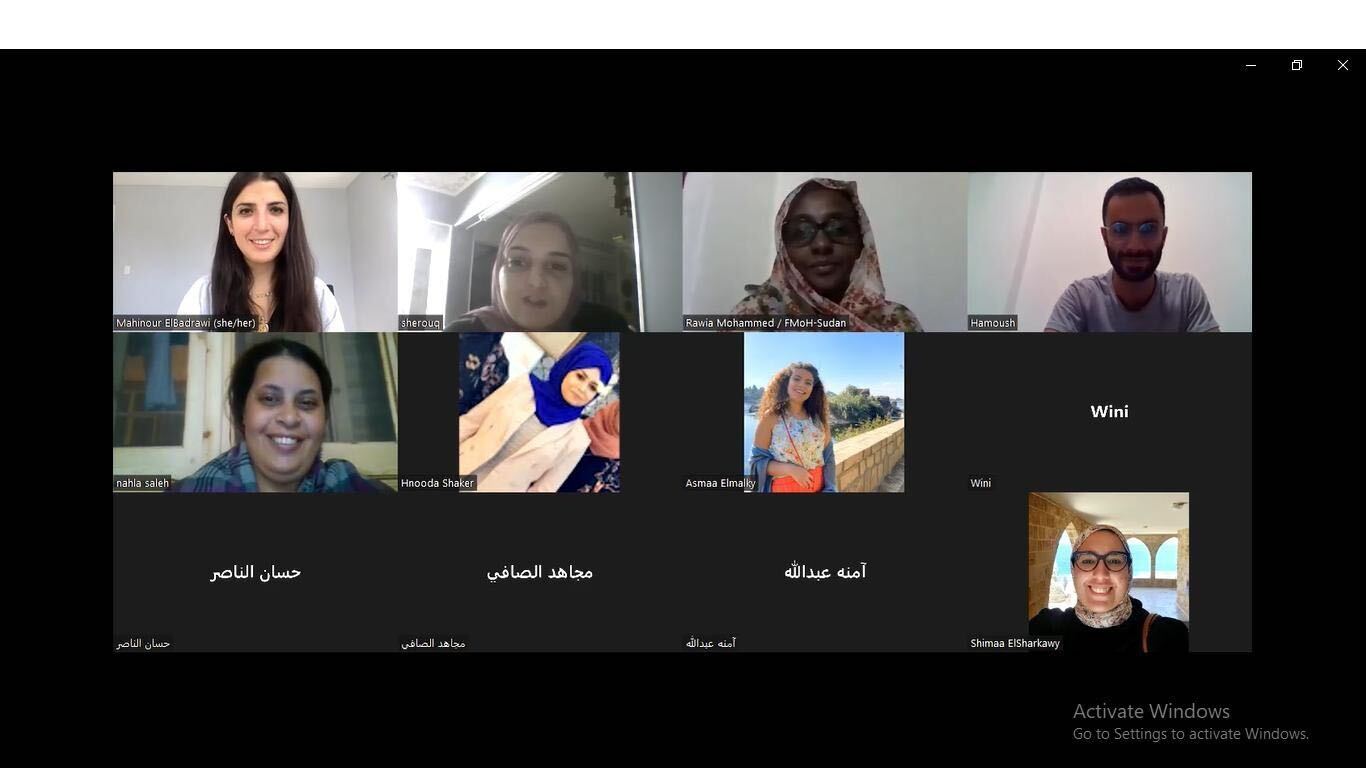 The skill-share sessions were led in Arabic, and took place over three days between September 14-16, 2022. Sessions were designed to include a set of short presentations on Decoding Injustice, mixed with trivia questions, group exercises, and plenary discussions with a focus on unpacking the impacts of COVID-19 recovery policies on ESCR issues in the SWANA respective countries. Out of 22 network members, 18 participants took part in skill-share sessions from seven different South West Asia and Northern Africa (SWANA) countries, including Morocco, Tunisia, Egypt, Sudan, Palestine, Lebanon and Iraq. The group of researchers included human rights advocates, PhD and masters students with a focus on public interest research, feminist researchers, social movement members and activists. Their specific thematic interests included the right to health, labor, social protection, education, and gender based violence.
Unlike other human rights monitoring frameworks that only focuses on recording violations, CESR's Decoding Injustice modules offer a systematic three-step approach to:
Interrogate ESCR issues by strategically mapping ESCR priorities in given contexts using the OPERA framework, integrating the use of indicators and benchmarks
Illuminate the context further by digging deeper to understand the impacts of ESCR violating through leveraging the use of rights-based monitoring tools including indicators and benchmarks and data visualization methods
Inspire action for strategic mobilization and action to influence change.
Through the convening of the Arab Network for Young Researchers, AFA aims to support skill building of young researchers to enable them to conduct strategic rights-based monitoring and research, produce policy papers, and identify strategic opportunities for advocacy based on national and local priorities in their respective context.