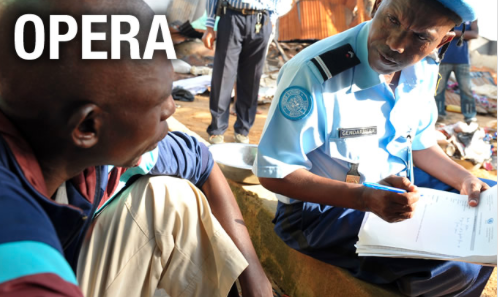 CESR is currently undertaking a community research project to inform the future direction of our support on
OPERA
—the framework designed by CESR to enable more effective policy-based human rights research. In particular, we're seeking to deepen our understanding of who is (or is thinking about) using OPERA, or its related measurement tools, and how. 
The insights revealed through this research will help to clarify the methodological challenges facing human rights researchers. This, in turn, will help ensure that our future resources on OPERA, and its related measurement tools, are designed to be more accessible and more responsive to the diversity of activities being undertaken by civil society groups working at the local, national, regional, and international levels. 
This
survey
seeks feedback on OPERA. It includes 10 questions and will take approximately 15 minutes to complete. It is split into three parts. The first part asks about current engagement with OPERA. The second parts ask about the skills researchers would like to develop—in relation to economic and social rights analysis, generally, as well as about OPERA, specifically. We're interested in hearing from those who are not very familiar with OPERA, as well as those who are. 
You can fill out the survey
here
. 
Thank you, in advance, for sharing your feedback!