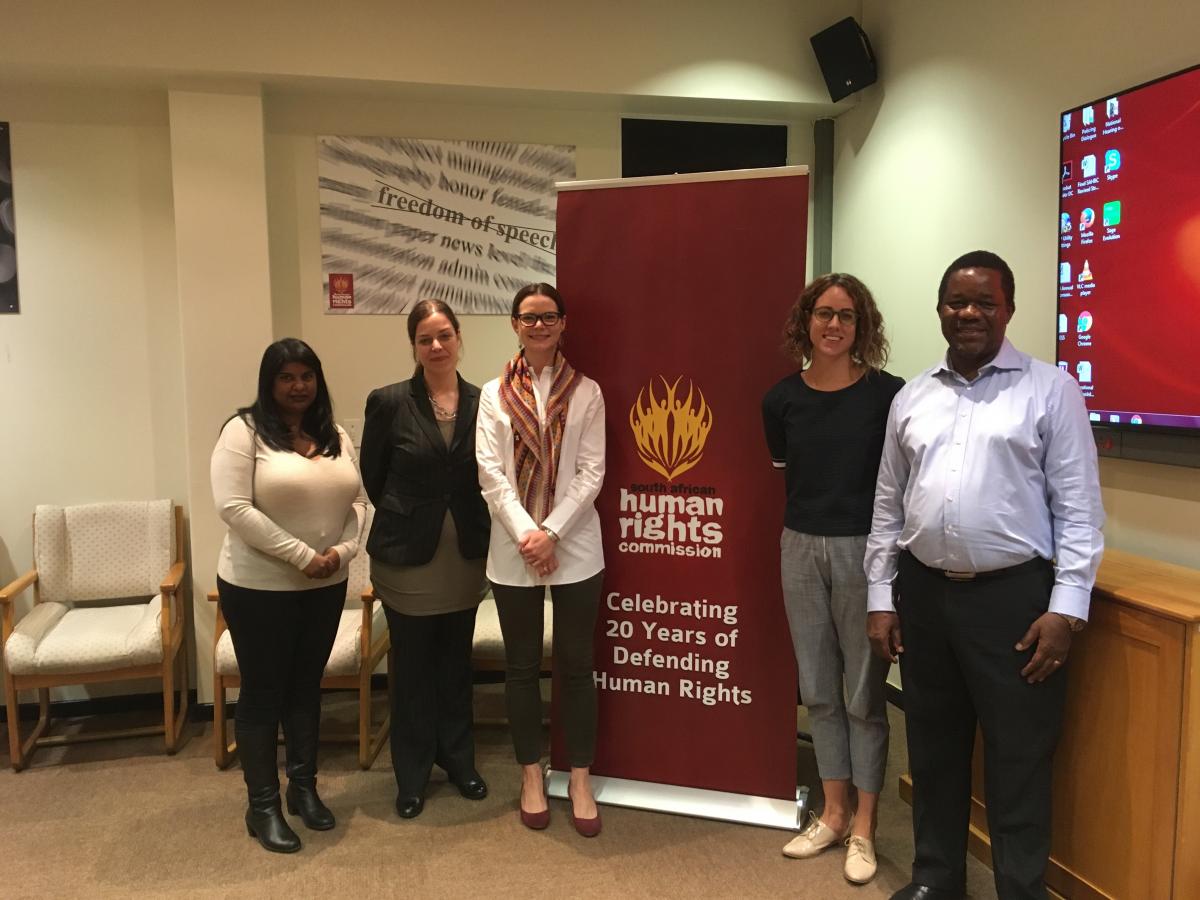 On May 4th, CESR's Allison Corkery met with the South African Human Rights Commission in Johannesburg, to present on the role of national human rights institutions (NHRIs) in developing human rights indicators for the Sustainable Development Goals (SDGs).
Various members of the Commission, including the CEO, COO, Research Advisors to the Commissioners, and senior staff from the Research Unit attended the presentation. The Commission is planning to embark on a process of developing human rights indicators for relevant SDGs and incorporating the SDGs in its work across various units.
The presentation provided an overview of the SDGs, focusing on the challenge of ensuring accountability for their implementation. It also examined the importance of human rights-based indicators for the SDGs and addressed various ways a rights-based approach can inform data collection, disaggregation, verification, analysis, and can be used by various stakeholders. In the discussion that followed, Commission staff explored the status of domestic development goals and indicators, such as those contained in the National Development Plan, and brainstormed various strategies the Commission could pursue to advance more rights-based monitoring of SDG implementation in South Africa.