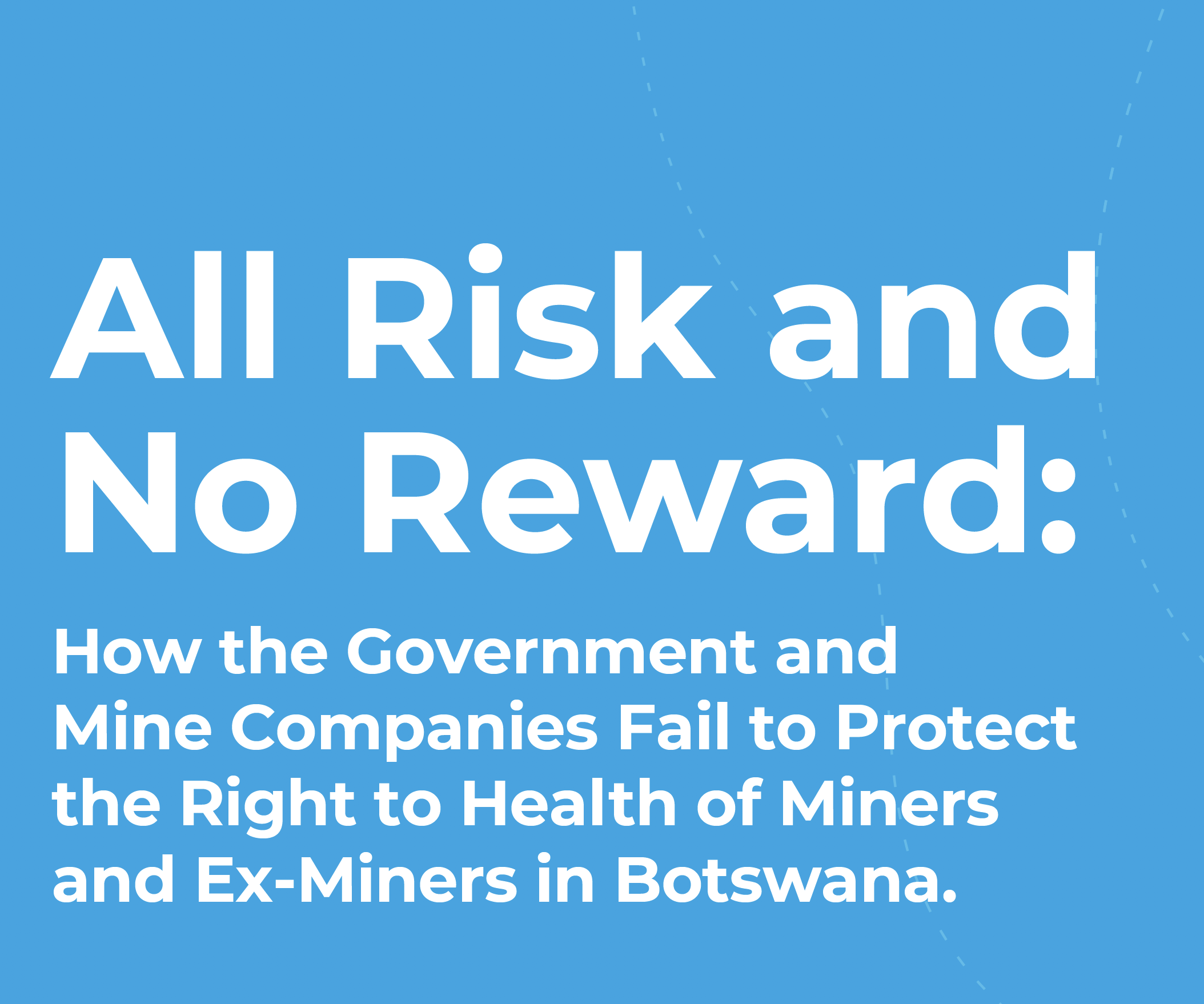 On Thursday, 10 September, 2020, CESR and partners Botswana Labour Migrants Association, Northwestern Law's Center for International Human Rights and the Open Society Initiative for South Africa will launch a report on the findings of our two-year investigation into the right to health of miners and ex-miners in Botswana.
All Risk and No Reward: How the Government and Mine Companies Fail to Protect the Right to Health of Miners and Ex-Miners in Botswana describes in vivid detail a series of critical issues for the health of miners, ex-miners and their communities. It is based on extensive research, interviews and focus group discussions with miners, their families, doctors and nurses, and government and industry officials in Botswana.
Thursday, September 10, 2020 at 8:00 a.m. Chicago time | 2:00 p.m. London time | 3:00 p.m. Gaborone time.
To register, please visit this link.
Full event schedule available here.
The event will feature a Keynote Address by the United Nations Special Rapporteur on the Right to Health, Dr. Tlaleng Mofokeng, and Distinguished Remarks from the Hon. Justice Oagile Key Dingake.
There will also be a panel discussion with Joseph Tsimako, President, Botswana Mine Workers Union; Dr. Arnold Motsamai, Private Physician; Ruth Dube, Mine Workers Women's Council; Charles Siwawa, Botswana Chamber of Mines; and Modisetsi Moesi, (former) BCL Full-Time Shop Steward.