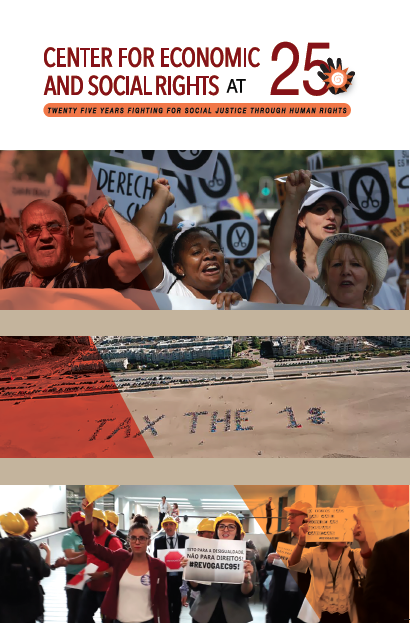 Who We Are
The Center for Economic and Social Rights (CESR) is an international nongovernmental organization that fights poverty and inequality by advancing human rights as guiding principles of social, economic and development policy. We work for the recognition and enforcement of economic and social rights—among them the rights to education, health, food, water, housing and work—as a powerful tool for promoting social justice and human dignity. Our international and interdisciplinary staff team based in New York and Lima comes from the human rights, development and social justice movements in different parts of the world. 
What We Do
CESR's strategy has two inter-related goals: to promote socioeconomic and development policies that reduce inequality and realize human rights; and to support efforts by civil society groups and affected communities to claim their economic and social rights. To this end, CESR is working in close collaboration with partners around the world to challenge the injustice of fiscal austerity and tax abuse. It is critically engaging with the 2030 Agenda for Sustainable Development as a spur to action against inequality. And it is leading efforts to equip human rights defenders with innovative tools to monitor economic and social rights and demand accountability. 
How We Work
CESR exposes violations of economic and social rights—and the factors fueling them—through an interdisciplinary combination of legal and socioeconomic analysis. We work with civil society groups around the world to hold governments and other powerful actors answerable for these abuses, making strategic use of accountability mechanisms at the national, regional and global levels. And we advocate for rights-centered policy alternatives through human rights, development and economic governance forums. CESR is proud of the horizontal collaborative relationship it maintains with partners in dozens of countries throughout the world, and of its commitment to bringing cross-disciplinary perspectives and approaches to human rights advocacy.