Ignacio Saiz, Executive Director
isaiz@cesr.org
Ignacio Saiz was appointed executive director in 2009, having served as the Center's research director since 2006. Prior to this, he was director of policy at the international secretariat of Amnesty International, where his responsibilities included overseeing the development of Amnesty's research, campaigning and advocacy on economic, social and cultural rights. Previous roles at Amnesty International have included deputy director of the Americas Program, policy coordinator and Central America researcher. He has also worked as a freelance human rights consultant for several other organizations in areas relating to sexuality and human rights, the prevention of torture and post-conflict accountability. Ignacio holds an LLM in international human rights law with distinction from the University of Essex.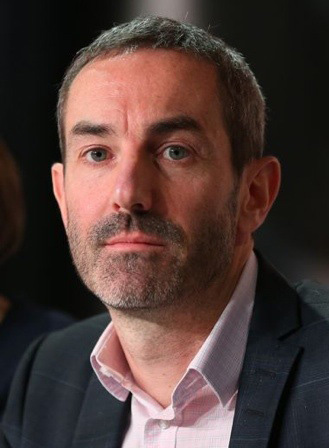 Allison Corkery joined CESR in 2011. Prior to this she was the recipient of the 2010‐2011 David W. Leebron Human Rights Fellowship from Columbia Law School; under the auspices of which she collaborated with CESR and the Kenya National Commission for Human Rights on a project to enhance the capacity of national human rights institutions to monitor ESC rights. In previous positions she has worked with the Australian Human Rights Commission in Sydney and the National Institutions Unit of the Office of the High Commissioner for Human Rights in Geneva. Allison holds an LL.M. from Columbia University Law School and a B.A./LL.B. from the University of New South Wales.
Program
Kate Donald, Director of Programs
kdonald@cesr.org
Kate Donald is Director of Programs at CESR. Before joining CESR in 2014, Kate worked as Adviser to the UN Special Rapporteur on Extreme Poverty and Human Rights, examining the impact of public policies and development initiatives on the rights of people living in poverty. In particular, she worked on issues including unpaid care work, social protection, and fiscal policies. Kate has also held positions at the Office of the High Commissioner for Human Rights and the International Council on Human Rights Policy, and has worked as a consultant for the United Nations and the Gender & Development Network. Kate holds a Masters in Human Rights from the London School of Economics.

Sergio Chaparro, Program Officer, Human Rights in Economic Policy Program
schaparro@cesr.org
Sergio Chaparro joined CESR in 2016.  In previous positions he has worked with the Center for Studies on Law, Justice and Society-Dejusticia, the National Congress in Colombia and the Political Council of Bogota. He has also worked as a freelance human rights consultant for several other organizations, multilateral agencies and public institutions in areas relating to decent work, social rights, transitional justice and drug policy. Sergio holds a bachelor of arts in Economy and Philosophy and a Masters in Law from Colombia National University. He has written several books and papers about labor rights, drug policy and public finance from a human rights perspective.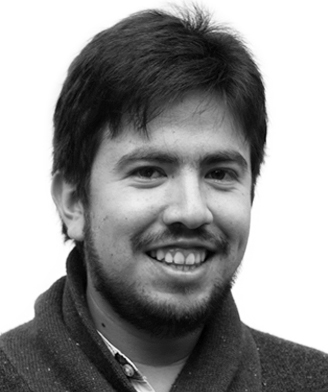 Mihir Mankad, Program Officer, Rights Claiming and Accountability Program
mmankad@cesr.org
Mihir Mankad joined CESR in 2016. Previously, Mihir worked for Save the Children and with the UN Special Rapporteur on the right to the highest attainable standard of health (Anand Grover), where he worked on a range of issues including drug policy, sexual and reproductive health and health financing. He currently helps lead the TB and Human Rights Consortium, whose membership includes the University of Chicago International Human Rights Clinic and the Stop TB Partnership. He has served as a consultant to numerous human rights organizations, including the Andrey Rylkov Foundation and the Global Health and Human Rights Database Project. He holds a JD and MA in International Politics from American University and a BA in English Literature and Philosophy from Cornell University.

Operations
Rebecca Berger, Development Manager
Rebecca Berger began working at CESR in 2015. Starting as an intern while completing her Master's degree in sociology, she then joined as a full-time staff member in 2016. During her studies she focused primarily on urban sociology and gender theory, writing her thesis on the spatial semiotics of gender in urban public space. Prior to joining CESR, Rebecca had worked in property management while finishing her undergraduate and graduate degrees. She holds a MA from the School of Humanities and Social Sciences at Brooklyn College, and a BA from the University at Albany.