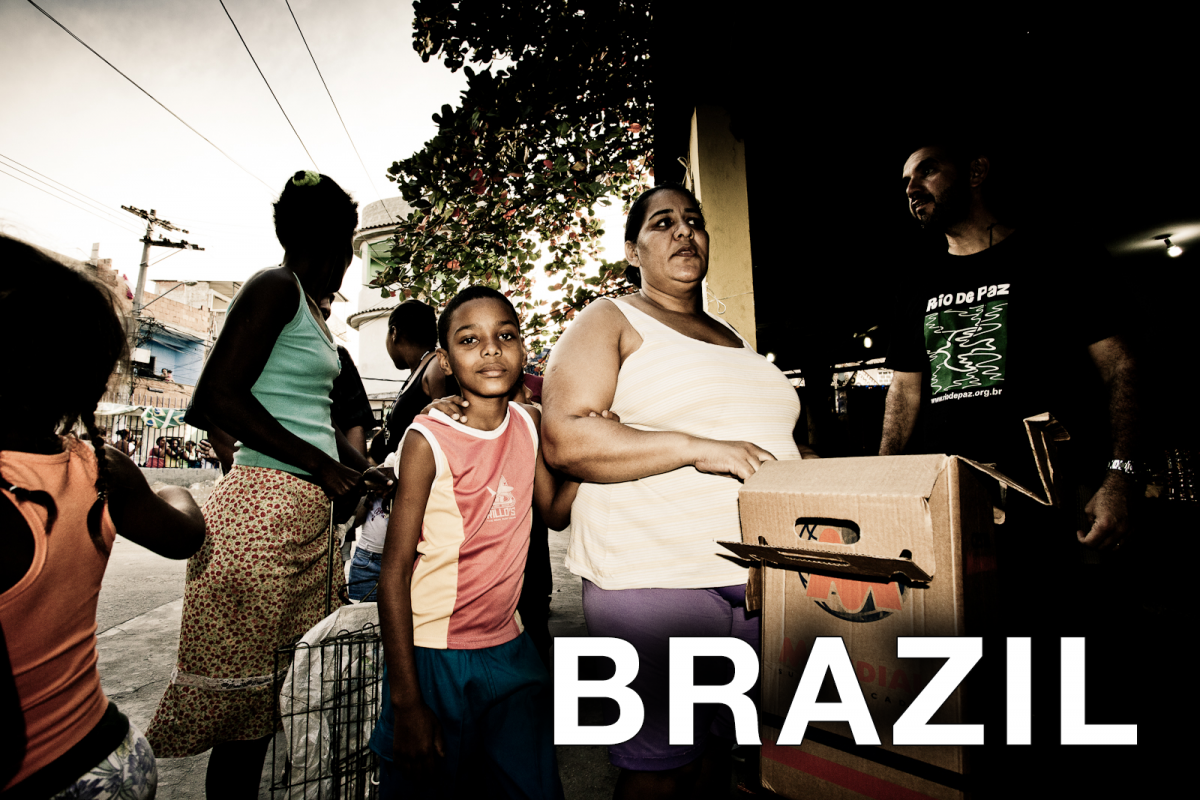 Over the past decade, many millions of Brazilians have been lifted out of poverty, largely thanks to public investments in health, education and social protection. Not coincidentally, the country experienced great economic success in these years, buttressed by a burgeoning domestic demand-driven economy.

These crucial advances are now under serious threat, however, as the government seeks to implement a swathe of draconian austerity measures that are unnecessary, inefficient and most likely in violation of human rights law.

In the face of a spiraling political and economic crisis, the Brazilian government announced a series of deep fiscal adjustments starting in the spring of 2015. The most significant of these is a re-writing of the Constitution to freeze spending for health, education and other key social areas for the next 20 years. The constitutional reform in essence locks in fiscal austerity in critical areas of public social spending until 2036, preventing any future government from democratically deciding the proper investment needed to fulfill its human rights obligations.
Estimates suggest that an increase of 37% in public health care expenditure over this period will be needed to meet the needs of Brazil's aging population. Yet, this will be constitutionally prohibited under the 'PEC 55' amendment.  In the field of education, these drastic measures mean that no additional resources will be made available to build schools, preschools, kindergartens, or to improve public universities, basic education or teachers' salaries – making the achievement of the country's educational goals practically impossible. This amendment will also have the pernicious effect of deepening existing economic inequalities resulting from the country's tax and fiscal policies, which have been shown to prevent people from escaping poverty, particularly among already disadvantaged groups such as Afro-Brazilian women.

While the pretext given for these reforms is a need to decrease deficits and improve the country's sovereign debt rating, evidence is abundantly clear that fiscal consolidation in times of economic crisis is economically inefficient and dangerously counterproductive, as detailed by CESR during the European sovereign debt crisis. Empirical findings from the International Monetary Fund (IMF) also illustrate that cutting budgets during economic recession actually tends to increase deficits while deepening and prolonging the recession, worsening unemployment levels and decelerating economic recovery. What's more, Brazil could alleviate the fiscal pressures it is facing by combatting tax evasion and seeking increased revenue contributions from the burgeoning class of high-income earners who currently pay relatively little to government coffers.

Working in close collaboration with Brazilian partners INESC (Instituto de Estudos Socioeconômicos), Oxfam Brasil and Conectas, CESR is working to combat these ill-conceived plans. We prepared a joint analysis of the constitutional reform and issued communications to the Brazilian Senate explaining the dangers this amendment poses to the full spectrum of human rights and setting out the international human rights obligations that will be violated if it is implemented. Following an appeal to him from the four organizations, the United Nations Special Rapporteur on Extreme Poverty and Human Rights Philip Alston also intervened with a strongly-worded statement.

As explained in both the appeal and an op-ed article published in El País, the measures included in PEC 55 will violate Brazil's obligations as a party to the International Covenant on Economic, Social and Cultural Rights, along with the American Convention on Human Rights and the San Salvador Protocol on Economic, Social and Cultural Rights, as well as the human rights provisions of Brazil's Constitution. Various international human rights oversight bodies, including the UN Committee on Economic, Social and Cultural Rights, the UN Committee on the Rights of the Child and the Inter-American Commission on Human Rights, have already called on the country to ensure its austerity measures do not contravene its human rights obligations.
In 2012, after being presented with evidence from CESR and its partners that austerity budget cuts in Spain were retrogressive and therefore in breach of the International Covenant, the UN Committee on Economic, Social and Cultural Rights issued normative guidance to all states parties – including Brazil – confirming that fiscal consolidation policies deployed in times of economic crisis had to meet certain criteria in order to comply with human rights. These included that such austerity measures be temporary, strictly proportionate, non-discriminatory, and that they take into account all possible alternatives, including tax reform. They should also identify and protect the minimum core content of human rights and be adopted with genuine participation of all affected groups. Brazil's PEC55 amendment does not meet any of these conditions.

With political and economic uncertainty continuing to beset both ordinary Brazilian people and the country's political class, it is impossible to predict what the future may hold. Plans being pursued by the current administration are sure to severely undermine the economic and social rights of ordinary Brazilians, however, especially among vulnerable groups such as children, Afro-Brazilian women and those already living in poverty. Building on our extensive experience working at the interstices of human rights and fiscal policy, CESR will continue to work with our Brazilian allies to prevent this far-reaching assault on human rights.
Related:
CESR, Conectas, INESC, Oxfam Brasil joint analysis document: Human rights implications of proposed Constitutional Amendment to limit public spending for two decades (Portuguese).

El País op-ed: PEC 55: um salto no escuro (in Portuguese). For English translation, click here.

ACIJ, CELS, CESR, DeJusticia, Fundar, Grupo Faro, INESC, International Budget Partnership: Fiscal Policy and Human Rights in the Americas.