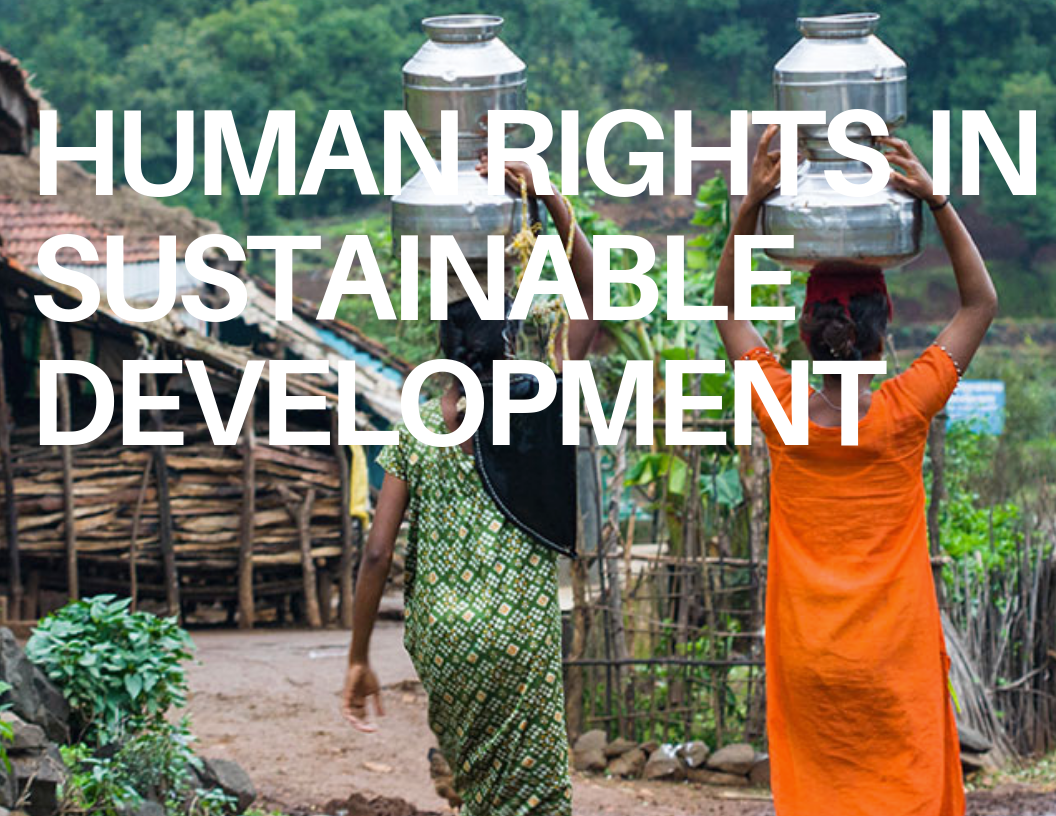 In September 2015, agreement was reached on the 2030 Agenda for Sustainable Development and the 17 Sustainable Development Goals. From 2010 onwards, CESR was involved in leading analysis and advocacy committed to ensuring that human rights standards and principles were reflected in the new development agenda. In doing so, we were informed by the experience of the Millennium Development Goals, many of whose targets remained unfulfilled, and whose legacy from the human rights perspective is in many respects problematic.
The basic principles and elements required to make sure the post-2015 plan delivers on its promises were first set out in the CESR publication, "A Matter of Justice". In accordance with international human rights law, any development plans must be ever-mindful that states are legally obliged to make adequate efforts to ensure access to health care, housing, education, and other economic and social rights—as well as to tackle rampant inequalities, including extreme economic inequality. The human rights framework can also ensure that all those involved in the development process—ranging from governments and donor agencies to international financial institutions and the private sector—are answerable to the communities and individuals their actions affect.
One of the central issues that CESR argued must be addressed in the new agenda was the question of accountability. The absence of meaningful accountability mechanisms in the original MDGs was one of the main reasons that progress was so limited. If states and other powerful actors are not answerable for the commitments set out in development plans, even the most laudable of socioeconomic targets are likely to fall victim to the pressures of short-sighted economic demands or political inertia.

In 2012 CESR and the Office of the UN High Commissioner for Human Rights published "Who Will Be Accountable? Human Rights and the Post-2015 Development Agenda," arguing that placing human rights accountability at the very heart of the post-2015 agenda would be critical to ensure the commitments are honored in practice. The document was intended to help position human rights in policy debates and international negotiations concerning the future development agenda. It provided a foundation for CESR's subsequent advocacy on monitoring and accountability for the Sustainable Development Goals, including  how human rights should inform indicators for measuring progress, and the essential features of a global review mechanism.
CESR was one of the co-convenors of the Post-2015 Human Rights Caucus (alongside Amnesty International and the Association for Women's Rights in Development), a diverse coalition of development, environment, trade union, feminist and human rights organizations worldwide pushing for human rights to be meaningfully integrated in the sustainable development agenda. It was also an Executive Committee member and then the human rights focal point of Beyond 2015 (a global civil society campaign of over 1000 organizations) and worked in alliance with other networks campaigning for a transformative global development framework, including the Campaign for People's Goals and the Women's Major Group.
Throughout the negotiations, CESR kept its allies and the wider human rights community informed, including through a series of blog posts analyzing and exploring the process, political dynamics and human rights implications. Director of Human Rights in Development Kate Donald also wrote or co-authored a number of pieces in the aftermath of the final agreement, reflecting on its strengths and weaknesses from a human rights perspective and analyzing how the human rights movement can strategically engage in implementation and monitoring of the 2030 Agenda. CESR is also involved in various ongoing efforts to strengthen accountability for the SDG commitments, particularly given the weak official monitoring framework that was eventually agreed. These include engaging with the UN's High Level Political Forum, contributing to the Spotlight Report produced by a global network of civil society organizations, and working with partners to review implementation in particular contexts.
Our continuing efforts in this arena come as the international community begins to implement the SDGs. Although a number of significant human rights commitments were reaffirmed in the final 2030 Agenda, persistent pressure and new policies will be necessary to shift the trajectory of global development onto a just, sustainable and human rights-realizing path. In particular, CESR is exploring and advocating for human rights-informed implementation and monitoring of the commitments to tackle inequalities (Goal 10), including economic inequality.
Building on that experience, CESR's Human Rights in Sustainable Development Program has identified countries in transition as one of the key contexts in which to investigate how development and socioeconomic policies are constrained or transformed, and how economic and social rights are prioritized or sidelined over the long term of the transitional process. This means identifying the institutional requirements and social mechanisms necessary to tackle past economic and social rights violations and set the stage for structural reforms.
CESR also seeks to examine how and from whom resources are mobilized and expended during political transitions, and the implications this may have from a human rights perspective.  To this end, we are currently working with Colombian human rights organization Dejusticia on a joint project exploring the lessons from 20 years of transitional policies in Colombia.